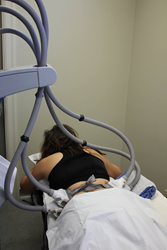 Larkspur, Marin County, California (PRWEB) May 20, 2016
Dr. Keith Denkler Now Offers SculpSure in Marin County, California
SculpSure is a revolutionary Non-Surgical Laser Fat Reduction Procedure. FDA approved, it uses laser energy applied via cooling sapphire treatment heads to destroy fat cells.
SculpSure is truly a scientific breakthrough. For the first time, technology has created laser energy that is able to be transmitted through normal skin without burning the skin, and destroy fat cells beneath the skin. Patients can treat diet resistant fat areas without surgery or downtime. No goggles, skin numbing, or pre-procedure medication is required. The procedure takes only 25 minutes per single treatment area. Patients can return to work and normal activities, including exercise, immediately.
(http://www.aestheticsurgery.com).
The SculpSure treatment heads are clamped painlessly to a treatment belt. The surface contact of a cold sapphire crystal permits the laser to penetrate the skin to the fatty target. During the procedure, the patient experiences cycles of cooling followed by progressive warming. Dr.Denkler notes that "patients tolerate the procedure very well, and some have even asked for the treatment temperature to be raised". There are no changes to the integrity of the skin overlying the destroyed fat cells, since the cooling phase protects the skin. The body gradually absorbs the injured fat over the following 2-12 weeks"
Dr. Keith Denkler and Dr. Rosalind Hudson were impressed with the comprehensiveness of the clinical trials that the FDA reviewed to approve SculpSure for fat removal and body sculpting. The abstracts from three of these trials were presented at the American Society for Laser Medicine and Surgery Annual Conference (http://www.cynosure.com/product/sculpsure/).
"The SculpSure laser technology provides several distinct advantages over techniques that freeze fat", says Dr. Denkler. "First of all, there is no vacuum suction device applied to the skin that limits fat cell destruction to the fat that can be grabbed by a treatment clamp. So all body types, including younger patients who have tight skin with less fat (that cannot be pulled into a suction clamp), can be treated with SculpSure. Additionally, with laser fat destruction, there is a tapering effect around the fat reduction area, so there is no risk of depressions left where fat was destroyed. Another notable difference between laser destruction of fat and freezing fat, is that intense cold can be painful, and has caused nerve damage in some patients. Lastly, there is a big time factor. For example, to treat right and left love handles takes 25 minutes with SculpSure, whereas Coolsculpt takes 60 minutes. This is a long time to have cold discomfort. Many of our single treatment area patients do their 25 minute treatments on their lunch hour".
To schedule a SculpSure introductory no charge consultation or your consultation with treatment session, please call Dr. Denkler's office at 415-924-6010.