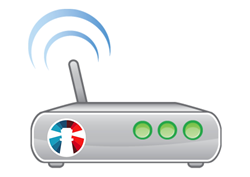 SafeDNS content filtering solutions are approved for use by public WiFi owners and providers seeking to ensure safe web connection for their users
Alexandria, Virginia (PRWEB) April 12, 2016
SafeDNS joins Friendly WiFi initiative and is recognized as Friendly WiFi Approved Provider that safeguards kids and young people on the web.
This means SafeDNS content filtering solutions have once again been recommended for use by public WiFi owners and providers seeking to ensure safe web connection for their users. SafeDNS service allows its customers to block porn, adult and child sexual abuse images, and other unwanted information on the internet.
Apart from filtering out inappropriate content, our service provides additional layers of security against phishing, malware and botnets complementing users' anti-virus. The service also protects WiFi networks against threats from infected end users' devices.
By deploying SafeDNS, public WiFi owners and providers acknowledge their social responsibility clearly showing that they do care about their customers' safety online. Which is especially important for parents with children coming to venues with access to public WiFi.
Friendly WiFi scheme has been devised by RDI (UK) Holdings in collaboration with the UK Council for Child Internet Safety (UKCCIS), UK Government and the largest WiFi providers with the same goal in mind. According to Friendlywifi.com "it is the world's first public WiFi accreditation scheme. Successfully accredited venues can "display the new colorful 'Friendly WiFi' symbol. It shows their internet users the WiFi they provide is safe to use".
Our partnership with Friendly WiFi is one more proof of the efficiency of SafeDNS products and services for all our users – from public WiFi owners and providers, to educators, families, businesses, ISPs and telecoms. Having deployed the company's content filtering solutions, our customers are sure their safety online is properly taken care of. With SafeDNS, web users all over the world get a cleaner and safer internet.
About Friendly WiFi
Friendly WiFi – an Initiative introduced by government agencies and managed by the RDI Trade Organization – recognizes public places that offer secure and filtered WiFi with the goal of making public Internet safe for young people around the world. Learn more about us at http://www.friendlywifi.com/
About SafeDNS
SafeDNS is founded in 2010 for developing cloud based web filtering solutions. In 2013 we launched commercial version of our service for home, educational and corporate users. In 2014 the company released its web filtering platform for ISPs and mobile operators.
Our filtering servers are located throughout data centers in Europe, Asia, North and Central America. Every day we process over 2 billions queries from users of our filtering service. Now SafeDNS products and cloud service are used by more than 300 telcos, 4 000 organizations and tens of thousands of home users and about one million of anonymous free users worldwide.
The top quality of our web filtering service has already been acknowledged by world leading test labs and publications. In 2015 our service was named Approved Parental Control Product by AV-Comparatives. In February 2016 SafeDNS became Editor's Choice for Content Management & Filtering Solutions in 2016 Cyber Defense Magazine Infosec Awards. Learn more about us at [https://www.safedns.com/