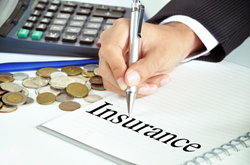 With this change, we find ourselves getting back to the roots of the organization which is a Financial Consultant who addresses the total needs of planning... Chairman H. Stephen Bailey
Middletown, OH (PRWEB) April 14, 2016
Bailey explained that the IARFC is made up of many types of financial professionals under one Association. It was set up as an umbrella organization that accepts all financial consultants who can meet the membership requirements.
"I am confident that this inclusion will be viewed as a positive growth step for the Association," says Bailey. "With this change, we find ourselves getting back to the roots of the organization which is a Financial Consultant who addresses the total needs of planning."
Board Director and Treasurer Jon Rogers views it as more inclusive of the financial industry.
"Life Insurance is a fundamental element of a financial plan and we need to be inclusive of people who specialize in this area," he states. "It brings another avenue of financial service that is part of total planning."
For the public – knowing that their financial consultant is an RFC® assures them that their potential insurance advisor is vetted for a high standard of ethics. Many consumers do not start out with investments or complicated strategies when putting together their financial roadmap. Insurance is a fundamental of any financial plan.
For the insurance professional – being a Registered Financial Consultant emphasizes more of a total need for planning, not just selling a product or package. It elevates the motivation, education and dedication of these professionals to be part of a larger financial community.
Holding a designation granted by the IARFC – whether the RFC® or the MRFC when accredited, means continuing education and a commitment to excellence. "I am a big proponent of including the life insurance agents and requiring continuing education," states IARFC President Peter J. D'Arruda. "It helps our industry as a whole and the consumer is the ultimate winner."
To become a member of the IARFC and qualify for the RFC® or MRFC designation, go to the IARFC website and review the qualifications. Application questions may be addressed to Amy Primeau, Membership Services – amy(at)iarfc(dot)org.