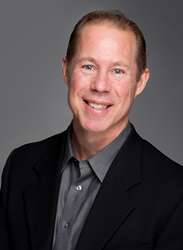 Mike's unique approach to marketing development, along with his commitment to personalized client service makes him a very welcome addition to our team.
WINTER PARK, Fla. (PRWEB) April 19, 2016
Caldwell Group, a full-service advertising agency committed to crafting bolder brand experiences while delivering top-notch personalized service, has appointed Mike Losee as marketing development director. An award-winning professional with over 25 years of experience in the healthcare marketing industry, Losee will be instrumental in ensuring the ongoing and future success of Caldwell Group's client relationships and business development efforts.

Losee comes to Caldwell Group from Firespring Marketing Agency headquartered in Lincoln, Neb. as director of account development and marketing, where he managed client relationships for a variety of industries that Caldwell Group currently serves, including healthcare. During his time with Firespring, Mike executed marketing initiatives that grew the agency's healthcare vertical to becoming its largest category. Losee has won awards for outstanding service from the Central College Health Association and the Lancaster County Health Department, and served as president of the the Nebraska Healthcare Marketers Board of Directors, Society of Healthcare Strategy and Marketing Development, and the Nebraska Hospital Association Research and Educational Foundation Advisory Board.
"The ways Caldwell Group works to uncover every opportunity for clients to connect with their audiences are remarkable," said Losee. "They're not only implementing creative and viable marketing strategies for their clients, they deliver an exceptional level of customer service that makes every client feel a part of the Caldwell family. I am proud to be part of such an awesome team."
"We are poised to experience exponential growth for 2016 and beyond as we continue to expand our dynamic team," said Sheri Caldwell, CEO and founder of Caldwell Group. "As the advertising landscape changes, we'll continue to evolve and adapt alongside so we can continue to deliver the game-changing strategies our clients know us for. Mike's unique approach to marketing development, along with his commitment to personalized client service makes him a very welcome addition to our team."
In addition to his experience and background, Losee holds a Master of Arts degree from the University of Nebraska-Lincoln.
To learn more about how Caldwell Group brings brands to life by combining creative vision with innovative strategy, contact Mike Losee at mlosee(at)groupcaldwell(dot)com.
# # #
About Caldwell Group
Caldwell Group is a full-service advertising agency fueled by the power of great—great people, great work, and great results. Since 2003, we've woken up curious every day, driven by passion for what we do and dedicated to thinking differently for our clients. Our team of strategists, collaborators and problem solvers work closely with you to create customized strategies that yield stunning results. Visit http://www.groupcaldwell.com to learn more about how we can become an extension of your team.