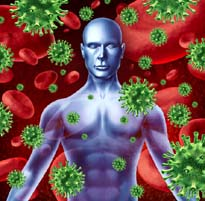 Patients receiving the combination of CRS-207 and chemotherapy had a deep response with more than 90% disease control
Raleigh, NC (PRWEB) April 16, 2016
University of California researchers presenting at the European Lung Cancer Conference in Switzerland say they have successfully used a combination of immunotherapy and chemotherapy to induce a response in 90 percent of mesothelioma patients studied. Surviving Mesothelioma has just posted the news on its website. Click here to read the full article.
The experimental treatment, given to 38 patients with unresectable pleural mesothelioma, involved an altered listeria monocytogenes bacterium, engineered to focus the immune system on mesothelioma cells without making patients sick. They call the drug CRS-207.
"Patients receiving the combination of CRS-207 and chemotherapy had a deep response with more than 90% disease control," UCSF professor Thierry Jahan told the lung cancer group. "CRS-207 is an exciting agent for patients with mesothelioma."
According to a statement from Jahan's team released by the European Society for Medical Oncology which hosts the conference, plans are already in the works for a larger clinical trial of the immunotherapy/chemotherapy regimen for mesothelioma.
"Given than only about 30 percent of mesothelioma patients respond to standard chemotherapy, the 90 percent response rate with the addition CRS-207 is a very hopeful sign for mesothelioma patients and families," says Surviving Mesothelioma's Managing Editor, Alex Strauss.
For a better understanding of the synergy between CRS-207 and mesothelioma chemotherapy, see Nine Out of Ten Mesothelioma Patients Respond to New Immunotherapy Treatment, now available on the Surviving Mesothelioma website.
"Immunotherapy with Live Bacterium Improves Response Rate in Malignant Pleural Mesothelioma", April 14, 2016, European Society for Medical Oncology, new release, http://www.esmo.org/Conferences/ELCC-2016-Lung-Cancer/News-Press-Releases/Immunotherapy-With-Live-Bacterium-Improves-Response-Rate-in-Malignant-Pleural-Mesothelioma
For nearly ten years, Surviving Mesothelioma has brought readers the most important and ground-breaking news on the causes, diagnosis and treatment of mesothelioma. All Surviving Mesothelioma news is gathered and reported directly from the peer-reviewed medical literature. Written for patients and their loved ones, Surviving Mesothelioma news helps families make more informed decisions.