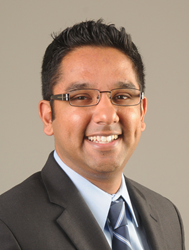 Dr. Summit Shah says one way to avoid pollen is to exercise indoors.
(PRWEB) April 19, 2016
Allergy season is already off to a strong start in central Ohio for 2016. Sneezing, a runny, itchy or stuffy nose, and itchy eyes, skin and throat are all symptoms of seasonal allergic rhinitis. Seasonal allergic rhinitis, also known as hay fever, is a common condition that affects millions of Americans every year.
The unpleasant symptoms associated with seasonal allergies are triggered by pollen from trees, grasses and weeds, or from microscopic mold spores that grow on the ground.
According to Dr. Summit Shah at Premier Allergy, mold growth has been worse than normal this year due to a mild winter that kept the ground warmer than usual and allowed mold to grow and spread. Many trees and flowers are also blooming early because of the warmer temperatures. These factors add up to an itchy late winter and early spring for those with seasonal allergies.
"Dr. Shah offers some ways to lessen the impact of allergy season. Exercise indoors to avoid pollen, close the windows and don't just take what your neighbor takes… get diagnosed and treated by an allergist."
There are steps you can take to limit your exposure to the pollen and molds that cause seasonal allergy symptoms. Peak pollen hours are in the morning from 5:00-10:00am, so it is advisable to stay indoors as much as possible during this time on high pollen days. Keep windows to your home and workplace closed, and also keep windows up while driving to decrease your exposure to pollen and mold in the air. Take shoes off at the door. Shower or bathe at night before going to bed to remove pollen from the hair and skin.
In your home, dust and vacuum regularly, and change air filters at least once a month. Hardwood, tile or vinyl flooring is more allergy-friendly than carpet, as carpet and rugs hold in allergens tracked into the home, along with other allergens such as dust mites and pet dander.
Over-the-counter medications are available to combat seasonal allergy symptoms, but if you are still finding no respite, a visit to an allergist may be in order. Allergy testing can identify exactly what a patient is allergic to, so that a specific treatment may be recommended. Sometimes, prescription medications or a series of shots designed to build up a patient's tolerance for a particular allergen can help provide relief.
Dr. Perez, allergist at Premier Allergy, says that over the past few weeks, he has seen many patients who are experiencing seasonal allergy symptoms. For those suffering, the sooner they can make an appointment to see an allergist, the sooner they can be on their way to a more enjoyable spring.