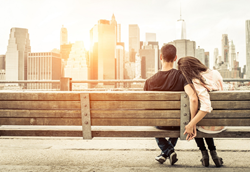 Summer in New York City is unique: the city comes alive in a way unmatched anywhere else in the world.
New York, New York (PRWEB) April 19, 2016
Triumph Hotels is excited to launch the "Seize Your Summer" limited-time offer, providing savings of up to 40% on accommodations across New York City. Kicking off April 26th, 2016 at mid-night, and running for 24 hours, the promotion gives guests an opportunity to save on stays at any of Triumph's hotels, spread across Manhattan's best neighborhoods.
The promotion also incorporates a picnic basket giveaway, just in time for the arrival of warm weather in New York City. Guests can enter to win a picnic basket from Eataly NYC – a New York City staple – with local specialties and refined fare.
"Summer in New York City is unique: the city comes alive in a way unmatched anywhere else in the world," said Nicole Ferrer. "That's a feeling we want to share with our guests. The Seize Your Summer promotion gives guests the opportunity to relax and explore the best of the city, whether they want to stay in Downtown, Uptown, or Midtown. Our hope is that money saved on accommodations can be used on unforgettable experiences – be it a Broadway show, a world-class dining experience, or any other only-in-New York events."
The Seize Your Summer offer is available for 24 hours, beginning at Midnight on April 26th. The discount is available on stays from May 1 through March 31, 2017, giving guests flexibility when planning their stays in New York City.
The promotion applies to the following hotels:

Cosmopolitan Hotel-Tribeca
The Evelyn
Hotel Chandler
Iroquois New York
Hotel Edison
Washington Jefferson Hotel
Hotel Belleclaire
To learn more about the Seize Your Summer promotion and to sign up for an email reminder when the sale goes live, please visit triumphhotels.com.
About Triumph Hotels
Triumph Hotels offers the key to New York City. Operating a collection of seven unique hotels in some of Manhattan's most diverse and distinct neighborhoods, the company showcases distinguished architecture, gracious hospitality, and character that matches the hotels' dynamic surroundings. From the peaceful residential feel of Hotel Belleclaire on the Upper West Side to the elegant luxury of the Iroquois New York in the heart of Midtown, Triumph's hotels embody the spirit of the city, unlocking true New York City experiences for leisure travelers, business visitors and families. Visit TriumphHotels.com to learn more.