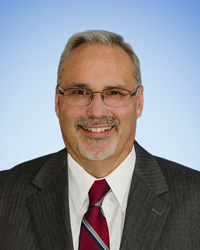 "I am looking forward to working with all the clients and team members that make up the contract management division"
Islandia, New York (PRWEB) April 19, 2016
Whitsons Culinary Group has announced the appointment of Chris Fautas to the position of Vice President of Operations, Contract Management. Chris is overseeing the contract management business and providing leadership to the company's growing division.
With over thirty years of overall experience in the food service industry, Chris Fautas is extremely knowledgeable in all areas of managing a successful dining service program. He is a key member of Whitsons' management team, and his expertise has proven invaluable to his clients and fellow team members. Chris has been instrumental in the development of Whitsons meal delivery business and is renowned for his training skills, customer service, food handling and safety in the workplace. Chris is a certified trainer through the educational foundation of the National Restaurant Association. He has successfully trained over 150 team members and has conducted numerous classes for Whitsons. Chris Fautas has proven his abilities and contribution to the growth of Whitsons Culinary Group.
"I am looking forward to working with all the clients and team members that make up the contract management division," said Chris Fautas.
Kelly Ann Friend, Chief Operating Officer, Contract Management for Whitsons said "Chris has been a great team leader and motivator for Whitsons for many years, both valuable skills that are essential. His experience, customer service skills and industry knowledge have been paramount to our success."
Prior to his new role, Chris was a District Manager in the New York region, and has also held senior level management positions with Whitsons Prepared Meals division, as Director of Quality Assurance and Quality Control and Director of Operations. In addition, Chris has served as a District Manager for Whitsons' corporate dining and higher education accounts.
About Whitsons Culinary Group
Founded in 1979 Whitsons Culinary Group® provides dining services to consumers and public and private organizations throughout the United States. Our services include school nutrition, residential and healthcare dining, prepared meals, corporate dining, and emergency dining. Whitsons is currently the 19th largest dining service provider in the U.S. (Food Management, March 2015) and leads the industry with its customized services, innovative programs, focus on nutrition and commitment to quality, local sourcing and community support. For more information, please contact Jessica Z. Diaz, Public Relations and Marketing Manager diazj(at)whitsons(dot)com, tel: 631-750-1428, or visit the company's website at http://www.whitsons.com.