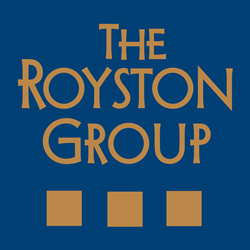 OfficeMax/Office Depot recently executed a 10 year lease extension. This action speaks to the importance of this location to OfficeMax/Office Depot."
Los Angeles, CA (PRWEB) April 21, 2016
The Royston Group has listed for sale a single tenant net lease building leased to OfficeMax/Office Depot. The property is located in Porterville, California off Highway 65 in the Walmart, Food 4 Less and Starbucks anchored Porterville Crossroads Center. The 23,500 square foot building sits on 2.1 acres of land and is leased to OfficeMax/Office Depot on an absolute triple net lease basis until July 31st, 2025. The tenant recently signed a new 10 year lease extension.
Greg Cortese and Rob Sutton of The Royston Group started the marketing process in April. Located in California's famed Central Valley, Porterville lies 165 miles north of Los Angeles and serves a trade area population of 120,000 people. The site is part of a major retail hub which includes neighboring tenants such as Target, Kohl's, PetSmart, McDonald's, Subway, Denny's Starbucks and Autozone amongst others.
"OfficeMax/Office Depot recently executed a 10 year lease extension. This action speaks to the importance of this location to OfficeMax/Office Depot." said President Greg Cortese.
For more information about this property please contact Rob Sutton, CCIM.
Greg Cortese, President of The Royston Group and Rob Sutton, Vice President of the Royston Group, specialize in the sale of single tenant net lease properties. The Royston Group is a privately held commercial real estate investment firm, founded in 1992. The company provides services for a multitude of net lease commercial property types including office, industrial, retail and medical. The firm has completed over $2 billion in real estate sales since its inception. http://www.theroystongroup.com