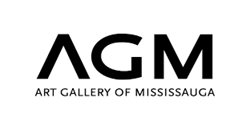 We have in common an uncommon passion for art, for giving back to the community and for inspiring creativity.
Mississauga, Canada (PRWEB) April 21, 2016
Square One General Manager Greg Taylor today joined Art Gallery of Mississauga Director Mandy Salter to announce a Preview Evening for works of art to be sold at the AGM's upcoming fundraiser: the 13th Annual AGM Fine Art Auction.
A free preview reception will be held tonight on Thursday, April 21, 6:00 PM at the AGM's 300 City Centre Drive location, and the entire preview will be open to the public at no cost during regular gallery hours until Sunday, April 24.
The informal reception will be open to everyone and will offer attendees, critics, and the media a chance to meet the artists and to be among the first viewers to see the entire auction collection of 34 paintings, sculptures, limited edition prints, and photographs donated to the AGM by some of Canada's most collectible fine artists.
Notable artists in this year's live auction include Annie MacDonell, who was recently long-listed for the prestigious Sobey Art Award; internationally renowned miniature painter Tazeen Qayyum, nominated for the Jameel Prize in 2013 and K.M. Hunter Award in 2014; Abraham Anghik Ruben, a major innovative force among Inuit sculptors; and Susan Dobson, who has exhibited at many major public galleries in North America and whose work is collected by the National Gallery of Canada. The Preview Evening is a lead-up to the main Square One-sponsored fine art auction evening, which will take place at C Banquets' 12th floor sky view ballroom at 300 City Centre Drive on Thursday, April 28, starting at 6:00 PM.
This will be the AGM's 13th Annual Fine Art Auction, and promises a lively evening with jazz, cocktails, hors d'œuvres and an after party, with dancing and DJ, courtesy of Heart Music Entertainment. The auction's celebrity MC this year will be Khaled Iwamura, one of the liveliest voices in Mississauga and 905 region, as well as the founder and creative force behind insauga.com.
New at this year's fundraiser is a special appearance by comic artist and illustrator, Steve Manale, who will be creating his famed "Low Cost, Low Quality Caricatures," which have been a highlight of the Toronto International film festival and Toronto Comic Arts Festival.
"We have found our corporate soulmate in Square One and are certain that this is the first of many synergistic projects we will undertake together," said Salter. "Square One's people-first approach and active support for our community engagement is second to none."
"At Square One, we are unanimous in our passionate support for the AGM's 13th Annual Fine Art Auction," added Taylor. "We don't just share the same neighbourhood, we also have in common an uncommon passion for art, for giving back to the community, and for inspiring creativity."
###
For more information, please visit our website or contact us directly:
Mandy Salter
Director
905 896-5507
mandy(dot)salter(at)mississauga(dot)ca
About The Art Gallery of Mississauga
The Art Gallery of Mississauga (AGM) is a public, not-for-profit, art gallery, generously sponsored by the City of Mississauga, the Ontario Arts Council, the Canada Council for the Arts, the Ontario Trillium Foundation, private citizens, and AGM members. Visitors can enjoy our varied and regularly updated program of exhibitions—of paintings and works on paper, digital art, photography, design, crafts, and installations. A public gallery with a strong community connection, the AGM actively promotes interest in and learning about the arts.
About Square One Shopping Centre
Proudly managed by Oxford Properties and with over 320+ retailers including Apple, Stuart Weitzman, Crate and Barrel, Harry Rosen, Ann Taylor, and Whole Foods Market, Square One Shopping Centre is the premier fashion and lifestyle destination in the GTA. Square One is owned by Alberta Investment Management Corporation (AIMCo) on behalf of its clients and Oxford Properties Group. Dedicated to sustainability, Square One's 2.2 million square feet has been recognized and awarded for creating a balance between sustainable environmental programs and a unique shopping experience. Square One is a designated tourist destination and is open on statutory holidays. For details, visit shopSQUAREONE.com. Follow us on Twitter/Instagram @shopSQUAREONE and at facebook.com/SQUAREONE.