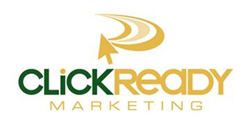 I feel this lets our clients know we are committed to their business well being,
Marietta, Georgia (PRWEB) April 25, 2016
ClickReady announces new adwords management program designed for small business. These new plans will start at just $325 per month. Plan will features ad creation, keyword selection and bid management, remarketing ads and Trueview campaigns. Work will also include ad testing and practices to improve quality score.
Below is an overview of the deliverables:
Website Review in regards to quality score and functionality for end users
Research Buyer Behavioral patterns in relations to consumers purchasing products or services you provide.
Analysis of past Pay per Click Campaigns you have done (if applicable)
Set Expectations and Goals for the campaign
Developing an initial spend Strategy
Design and Build Proper Campaigns for All PPC has to Offer:
Search, Display, Remarketing, Product Listing Ads and Others.
Undertake Keyword Research and Selection
Create a Negative Keyword List and script
Write Effective Ad Copy – Multiple Ads Per Ad Group Testing & Measurement
Provide Guide to set up Tracking Code Installation for Google Analytics and PPC Conversion Tracking
Ongoing PPC Strategy Implementation
Continual Bid & Position Monitoring to Achieve Desired Results
Ongoing Ad Copy Analysis and Testing
PPC Reporting & Analysis –
Fraud and Strange Event Monitoring
Call Tracking Available ( Additional small fee is required)
Click Ready Marketing is a mid-size agency that currently has about 85 clients. They also have a unique industry commitment of not taking on direct competitors of their clients as long as customer has a business relationship with CRM. "I feel this lets our clients know we are committed to their business well being," says Lawson.
The SEM agency has many great online reviews including an A+ Rating with Better Business Bureau.
If you would like to learn more about Click Ready Marketing; please visit our website by following the link: http://www.clickreadymarketing.com.