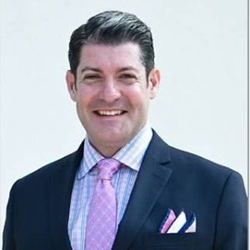 Mark has multiple specialty areas that will help drive further our commitment to providing SharePoint users with the Just-in-Time Learning™ functionality of our VisualSP Help System
Chicago, IL (PRWEB) April 27, 2016
VisualSP, a pioneer in providing SharePoint in-context performance support, has continued its growth by agreeing to terms with Mark McDermott to become its Chief Revenue Officer.
"We are excited to add another top-line executive to our team," said VisualSP founder and CEO Asif Rehmani. "Mark brings with him significant experience with the SharePoint community, and a fierce dedication to build our partner network."
Formerly Director, Americas for K2, a workflow automation for SharePoint shop, McDermott began working with SharePoint customers as vice president of sales for Nintex, another workflow automation vendor.
"Mark has multiple specialty areas that will help drive further our commitment to providing SharePoint users with the Just-in-Time Learning™ functionality of our VisualSP Help System," said Rehmani. "His strengths, which include sales leadership, field enablement, and customer retention for cloud and on-premises software products, fit perfectly within our plan to build out our partner network and improve our revenue channels overall."
"I am thrilled to join VisualSP and drive profitable relationships with our partners and customers. Throughout my twenty-year sales career, I've been fortunate to have led SharePoint-focused companies through dramatic and profitable growth. I expect the same for this incredible company," said McDermott upon accepting the position. "I'm very familiar with what it takes to develop long-standing relationships with the SharePoint community."
McDermott is expected to work closely with SharePoint-related partners to develop a robust network of revenue contributors. His expertise working with sales and marketing teams will help guide VisualSP through its continued growth period.
*****
VisualSP® has been a leader in Elearning/performance support integration with SharePoint since 2004. Formerly SharePoint-Videos.com, a developer and distributor of SharePoint training videos, VisualSP introduced its on-demand, inline Help System for SharePoint to assist end users in developing mastery over common SharePoint tasks. The company is led by Microsoft MVP and Microsoft Certified Trainer Asif Rehmani. For more information, visit http://www.visualsp.com.