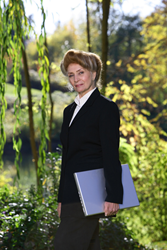 Grants Pass, OR (PRWEB) April 27, 2016
Does the changing environment spell irrevocable disaster for the inhabitants of planet Earth? Not necessarily, according to fresh water advocate and radio host Sharon Kleyne, and award winning British environmental journalist Fred Pearce. If we make an effort to understand environmental changes and how the human body interacts with them, a few fairly simple proactive measures can prevent these changes from seriously harming us.
That does not mean we shouldn't worry about animals like polar bears that can't protect themselves. Nor does it mean abandoning efforts to reduce the impact of human activities on the natural environment. What it does mean is that there are reasons to be hopeful and that humans, like many of Earth's living organisms, are surprisingly resilient and adaptable.
Unlike other living organisms, human aren't dependent on natural selection to achieve adaptive changes. We can use our intellect to manipulate the environment.
Sharon Kleyne and Fred Pearce discussed climate change, global warming and human body interaction with the environment on her Sharon Kleyne Hour™ Power of Water® radio show of April 25, 2016. The globally syndicated, education oriented show is heard weekly on VoiceAmerica (Health and Wellness, and Variety Channels) and Apple iTunes. For podcasts of past shows, go to http://www.voiceamerica.com/show/2207/the-sharon-kleyne-hour
"Sharon Kleyne Hour® Power of Water®" is sponsored by Bio-Logic Aqua® Research Water Life Science®, founded by Kleyne and specializing in fresh water, the atmosphere, body surface evaporation, dehydration and education. The Research Center's signature consumer product is Nature's Tears® EyeMist® for dry eye.
Fred Pearce is an award winning environmental journalist based in London, UK. His latest book is "The New Wild: Why Invasive Species Will Be Nature's Salvation," (Beacon Press, 2015).
Many nonhuman species are successfully adapting to the changing environmental, says Pearce (while other are not). He observes that the natural ranges of many species are in flux and that many North American species are now invading Europe, just as many European species once invaded North America. Brand-new species have recently emerged in the middle of Los Angeles.
The key to human adaptation, according to Kleyne, is an understanding of how the body utilizes water and the impact of climate on the body's water supply. Water is basic to all life on the planet and every organism has its own unique system for acquiring, utilizing and disposing of water. The human body is 60 to 70 percent water and has an internal recycling system not unlike Earth's large scale external recycling system, which we call "climate."
Changes in the external water recycling system, says Kleyne, can dramatically impact the body's internal recycling system and vice versa.
The interaction between water inside the body and water outside the body, Kleyne explains, is based on water's physical behavior. Under certain conditions, liquid water will transform into water vapor and float into the atmosphere. That is called "evaporation."
Our bodies constantly lose water to evaporation via skin, eyes and lungs, says Kleyne. Warm temperatures, dry air and air pollution speed up evaporation. Warm temperatures increase the evaporation rate while dry (unsaturated) air creates a receptive environment for newly evaporated water. Polluted air pulls water vapor out of the atmosphere, enabling more water vapor to enter the atmosphere.
Global warming, drought and pollution, Kleyne notes, speed up water loss though evaporation. Since every cell, structure and function of the body depends on water, this can lead to physical dehydration and any number of physical malfunctions and illnesses.
The key to surviving global warming, Kleyne concludes, is to control evaporation loss. There are many ways to achieve this. Avoid direct exposure to solar radiation through protective clothing and sunscreen. Drink at least 8 glasses of water a day in addition to all other fluids – more in hot, dry weather. Keep rooms humidified. Be aware of your body's hydration level and make adjustments as needed. Dehydration symptoms include dry mouth, blurred vision, fatigue, bowel and urinary changes, stress, etc.
When polluted, hot or dry air causes concern about excessive body water evaporation (which is not the same as perspiration), Kleyne suggests altering the body's microenvironment by applying a water mist around the face, where most surface evaporation occurs. Nature's Mist® Face of the Water® and Nature's Tears® EyeMist®, from Bio-Logic Aqua® Research Water Life Science® are intended for precisely that purpose.
©2016 Bio-Logic Aqua® Research Water Life Science®. All rights reserved.