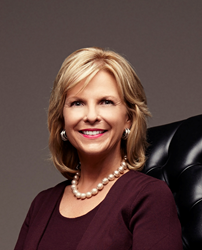 'Farm to food Centric' means we're ready to meet your capital, credit, and expansion needs whatever growing season you're in.
Harrisburg, Pennsylvania (PRWEB) April 28, 2016
Centric Bank, headquartered in Harrisburg, Pennsylvania, is expanding its market and bringing "food and farm Centric" banking services and agribusiness relationships to Lancaster County's farmers, food producers and processors, and agricultural support industries. A loan production office led by William J. Kitsch, Senior Vice President and Market Leader, has opened at 350 Highland Drive, Mountville, effective April 25.
"Lancaster County holds the distinction of being the most productive non-irrigated farming county in the United States. We want to match this world-class resource of land and work ethic with our world-class access to capital, lending packages, and agribusiness services," says Patricia A. Husic, President & CEO of Centric Bank.
"Centric Bank is a small business owner's best friend and partner. Our community bank was founded with an entrepreneurial mindset, and we understand the hard work, discipline, and resilience required to succeed in today's challenging and highly regulated business climate," says Husic. "It's difficult to imagine a harder-working community than our farmers and agribusiness companies. As entrepreneurs of the land, they add a significant $5.9 billion contribution to Pennsylvania's agriculture economy, and we're honored to support and sustain their growth."
"For the past 15 of my 20 years in banking, I've been privileged to finance the men and women who feed America. Whether it's mushroom growers, dairy farmers, veterinarians, family farmers, or urban food producers, I'm thrilled to introduce Centric's relationship-banking touch," says Kitsch, who was a former Vice President and Regional Manager with MidAtlantic Farm Credit and is an adjunct professor at Delaware Valley University, Doylestown, PA.
"Living where you lend has always been key to Centric Bank's organic loan growth, and a commitment to 'Community Matters' is evidenced in every banking conversation. Trust, loyalty, and mutual respect for the bounty of natural resources in Lancaster County—it's a compelling differentiator for borrowers," says Kitsch.
"Bill is a veteran of agribusiness banking in Lancaster and Berks counties, and we welcome him to our growing Pennsylvania team. His reputation for understanding and supporting our farmers, growers, food producers, and agriculture support industries is a powerful complement to Centric Bank's local-lending promise. Bill will add members to his team over the next year to facilitate additional commercial and agricultural business and SBA loans, as well as mortgage origination," says Husic. "More than 99 percent of Lancaster County farms are family owned and operate as small businesses. 'Farm to food Centric' means we're ready to meet your capital, credit, and expansion needs whatever growing season you're in."
As a leader in organic loan growth and SBA loans in Pennsylvania, Centric Bank treasures the special connection and trust people have for their hometown lender. "Our handshake is still one of the most powerful brand messages on the planet," says Husic. "When our farm market operators, organic farmers, grain mills, and processing plants are poised for sustainable growth, Centric Bank will provide the business support and financial muscle needed to continue feeding America's families."
About Centric Bank
A two-time Best Places to Work and Top 50 Fastest-Growing Companies for four years, Centric Bank is headquartered in south central Pennsylvania with assets of $390 million and remains the leader in organic loan growth in central Pennsylvania. A locally owned, locally loaned community bank, Centric Bank provides highly competitive and pro-growth core financial services to businesses, professionals, individuals, and families. With a Five-Star Bauer Financial Rating, Centric Bank is also ranked as a Top 20 Lender for SBA Loans in the Philadelphia Region and the #1 SBA Lender in five counties in the state.
Founded in 2007, Pennsylvania-based Centric Bank has financial centers located in Harrisburg, Derry Township, Mechanicsburg, and Camp Hill, and loan production offices in Lancaster and suburban Philadelphia. To learn more about Centric Bank, call 717.657.7727 or visit CentricBank.com. Connect with them on Twitter at @CentricBank and Facebook at Centric Bank.
Centric Financial Corporation is traded over the counter (OTC-Pink) with the ticker symbol CFCX.