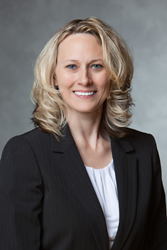 "A wealth of scientific evidence demonstrates the use of electronic devices not only improves patient-clinician interactions but also enables better care."
PHILADELPHIA (PRWEB) May 02, 2016
ERT, a leading provider of high-quality patient data collection solutions for use in clinical drug development, today announced findings across multiple scientific sources that demonstrate how the use of electronic Clinical Outcome Assessments (eCOA) improves patient-clinician communication, candor, and overall patient care during clinical trials.
"The value of eCOA systems in improving data quality and completeness is widely recognized," said Susan M. Dallabrida, PhD, Vice President of Clinical Science & Consulting at ERT. "And, while there appears to be a perception that an electronic device represents a physical barrier between the site and patient, the opposite is true. A wealth of scientific evidence demonstrates the use of electronic devices not only improves patient-clinician interactions but also enables better care."
ERT has provided the following educational opportunities for clinical researchers who are interested in learning more:

Webinar: June 2, 2016: Dr. Dallabrida will present, "eCOA Increases Patient – Site Communication and Candor" at 10:00 am and 12:00 pm EST. Register here.
White Paper: 'eCOA Increases Patient – Site Communication and Candor'. Download here.
The increasing adoption of eCOA for clinical research is attributable to global regulatory support, major pharmaceutical mandates for electronic clinical data, and patient preference for electronic research data collection. Patient partiality for electronic devices in clinical trials – especially among senior and adolescent populations – is well documented and regularly evaluated by ERT Clinical Scientists.
For additional information on ERT's eCOA solution, visit https://www.ert.com/ecoa.
About ERT
ERT is a leading provider of high-quality patient data collection solutions for use in clinical drug development. ERT delivers a combination of technology, services and clinical consulting that increase the accuracy and reliability of patient data and improve the widely deployed solutions in centralized Cardiac Safety, Respiratory, and electronic Clinical Outcome Assessments (eCOA) – which includes patient-, clinician-, observer- and performance-reported outcomes – and cloud-based analytics and performance metrics. By efficiently integrating these solutions through a system built upon a scientific and regulatory foundation, ERT collects, analyzes and delivers safety and efficacy data critical to the approval, labeling and reimbursement of pharmaceutical products. For more information see http://www.ert.com. Join ERT on LinkedIn, Twitter, YouTube and Facebook,