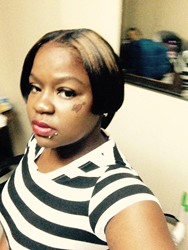 Brooklyn, New York (PRWEB) May 16, 2016
On Wednesday, May 18, 2016, at 11:00 a.m., there will be a press conference on the steps of the Kings County Supreme Court addressing the allegations made in the matter of Posley-Jordan v. Staten Island Mental Health Society, Inc., et al., Index Number: 508061/2016.
The lawsuit alleges that the Staten Island Mental Health Society failed to correct the results of Plaintiff Janet Posely-Jordan's false-positive K2 synthetic marijuana test. As a result, Posely-Jordan's five children were removed from her care and placed in foster homes.
Plaintiff Janet Posley-Jordan alleges causes of action against all Defendants which include Intentional Infliction of Emotional Distress, Negligent Infliction of Emotional Distress, Negligence, Gross Negligence, Recklessness, Fraud and Tortuous Interference with Familial Relationships.
Janet Posley-Jordan will make a statement at the scheduled Wednesday press conference an will be available for questions along with her attorney, Richard A. Luthmann, of the Luthmann Law Firm, PLLC.