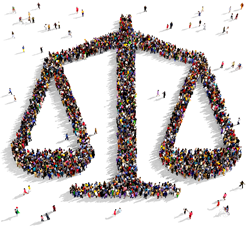 LLM International Commercial Law introduces students to the fascinating world of international law, developing all the skills and knowledge required to start a career in the industry
London, England (PRWEB UK) 18 May 2016
London School of Marketing's latest blog post introduces London School of Marketing's recently launched LLM International Law degree, a prestigious qualification which has been shown to boost graduates' employability in a highly competitive industry.
The post reveals that the degree's most successful students often exhibit certain traits which set them apart. Readers are invited to consider whether they have the qualities required to thrive on this challenging but rewarding course.
Anton Dominique, LSM's chief marketing officer, said: "LLM International Commercial Law introduces students to the fascinating world of international law, developing all the skills and knowledge required to start a career in the industry.
"Students with certain traits, such as critical assessment, may be at an advantage. The ability to analyse complicated data with speed and accuracy is certainly a valuable skill in international law."
The blog post stresses the importance of strong organisational skills and an inquisitive, questioning approach to work. It also reveals the advantage that students who are natural problem-solvers enjoy when studying international law, and explains how this vital skill is nurtured during the degree. Readers are provided with a detailed account of several other useful traits, including retention of information, teamwork and attention to detail.
The full blog post, including a more detailed look at traits which are valuable in international law, can be viewed here. Further details about the internationally recognised LLM International Law course, can be viewed at http://www.londonschoolofmarketing.com/international-commercial-law-degree.
London School of Marketing delivers accredited marketing and business qualifications, and offers professional courses from recognised professional bodies such as CIM, EduQual and academic qualifications on Marketing, Business, Finance, Law and HRM from Anglia Ruskin University and The University of Northampton. Based in Central London, they are a QAA approved institution. The school also has offices in Sri Lanka, a network of Local Access Points (LAPs), and online programmes of learning.