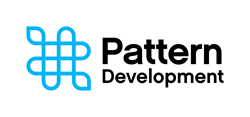 We look to achieve a tighter control on all aspects of the planning, engineering, construction and operations of our assets and facilities
Portland, Ore. (PRWEB) May 24, 2016
Viewpoint Construction Software® is pleased to announce that Pattern Energy Group LP ("Pattern Development"), a leading renewable energy developer with projects in the United States, Canada, Japan and Chile, has selected Viewpoint as a technology partner, purchasing Viewpoint For Projects™.
With a growing world-wide portfolio of projects, Pattern Development needed a better way to connect its team members and project partners for improved information sharing to enable timely decisions. Pattern Development also wanted a quick and easy way to work collaboratively using a common platform to make sure all stakeholders had access to the most current documents and information.
After a thorough review of available software solutions, Pattern Development selected Viewpoint to help enhance how they manage, access and distribute project-related data to the entire team.
"With the ability to easily access, share, track, and report on the data needed to make better decisions in all areas of our business, we look to achieve a tighter control on all aspects of the planning, engineering, construction and operations of our assets and facilities," stated Kevin Deters, Vice President of Siting, Engineering and Construction with Pattern Development. "We are also looking forward to reducing the amount of paper documents that are used throughout the organization."
About Viewpoint Construction Software
Viewpoint is a provider of innovative construction-specific software solutions to the global construction and capital project industries. Viewpoint provides the tools these industries need to improve project profitability through better visibility, risk management and real-time team collaboration. Viewpoint solutions address the full construction life-cycle from planning/bidding to construction and facilities maintenance. Viewpoint's solutions are offered on a variety of platforms, including Cloud, Mobile, SaaS and On Premises. Headquartered in Portland, Oregon, USA, and with offices in the UK and Australia, Viewpoint has become the technology partner of choice, with customers located across the globe in more than 28 countries. These customers include more than 40 percent of the ENR 400, and over 20 percent of the ENR 600. For more information, please visit http://www.viewpoint.com.
© 2016 Viewpoint, Inc. dba Viewpoint Construction Software. All Rights Reserved. Viewpoint®, Viewpoint Construction Software®, Vista™ by Viewpoint, ProContractor™ by Viewpoint, Viewpoint For Content Management™, Viewpoint For Mobile™, Viewpoint For Projects™, Viewpoint For Field View™, Viewpoint For Estimating™, and Jobpac by Viewpoint are trademarks or registered trademarks of Viewpoint, Inc., in the United States and/or other countries. Other names and brands may be claimed as the property of others.