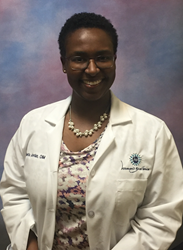 Birmingham, Lake Orion, Clarkston Michigan (PRWEB) May 24, 2016
Women's Excellence announces the addition of a new Certified Nurse Midwife, Roberta Jordan.
Roberta Jordan is a Certified Nurse Midwife who was born and raised in Michigan. She completed her undergraduate degree from Grand Valley State University and then went on to complete her masters degree from the University of Mexico. Roberta is a member of National Practitioners in Women's Health, the American Association of Birth Centers, and the American College of Nurse-Midwives. Roberta's interests include natural childbirth and supporting moms with breast-feeding. She is in the process of becoming a Lactation Consultant.
Roberta enjoys dancing, being outdoors, and spending time with her family.
Women's Excellence is the most comprehensive obstetric and gynecologic office in Michigan. They also specialize in menopause, weight control, bladder control, endometriosis, robotic surgery, pelvic floor physical therapy, and midwifery services. The knowledgeable, well-trained, compassionate physicians and healthcare providers of Women's Excellence are taking new patients and are conveniently located in three locations throughout southeastern Michigan, Birmingham, Lake Orion and Clarkston. For more information, visit http://www.womensexcellence.com.