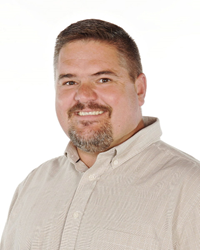 We wanted to improve the user experience and offer real value to our visitors
Long Branch, NJ (PRWEB) May 25, 2016
Monmouth Rubber and Plastics Corp. is thrilled to announce the launch of their brand new website, found at http://monmouthrubber.com/.
"We wanted to improve the user experience and offer real value to our visitors," said President John Bonforte Jr. " We believe that an attractive, easy to use website is as much a part of customer service as any other interaction, and so by releasing this new website, we hope that our customers have an even more pleasant experience with our company."
Website features have changed only for the better. Our "Ask John Tech Support," which puts clients in direct contact with founder John Bonforte Sr., is still accessible, and the company has a 24/7 free technical support library for those that need have questions or want to help with their products and services.
Monmouth Rubber and Plastics Corp is known throughout the United States and the world for their commitment to high quality products and outstanding customer service. They currently have four nationally recognized brand names:

Durafoam™ - Closed cell sponge rubber and plastic foam.
Airaflex™ - Open cell sponge rubber and plastic foam.
Duraflex™ - Solid rubber and plastic sheeting.
Bondaflex™ - Composites of recycled rubber and plastic material.
For over 50 years, Monmouth Rubber and Plastic Corp has been the number one choice for rubber and plastic manufacturing, with a history of quality products and outstanding service that has helped the company thrive even in today's economic environment.
"It's the little things that make the biggest difference," said founder and General Manager, John Bonforte Sr. "whether it's a new product, new service, or even a new website, the key to making sure that our US based manufacturing company continues to grow is to make sure that customers have a pleasant experience with every single component of our business."
For more information about Monmouth Rubber and Plastics Corp, contact John Bonforte Sr. at johnsr(at)monmouthrubber(dot)com or 732-229-3444 x12.