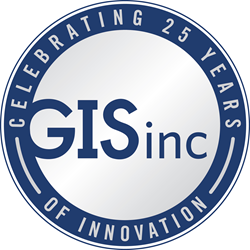 Birmingham, Ala., (PRWEB) May 27, 2016
Geographic Information Services, Inc (GISinc) has been selected by The ESOP Association as the winner of the 2016 Special Events & Promotions, Series of Events, 250 or Fewer Employees, Annual Award for Communications Excellence (AACE). The AACE Awards recognize members outstanding communications and educational programs. The awards are presented each May at the Association's Annual Conference in Washington, DC to companies that excelled in communicating the ESOP (employee stock ownership plan) and its meaning to the company's employees.
"We are honored and humbled to be selected as a 2016 AACE Award winner by the ESOP Association. We are especially proud to be an ESOP company and strongly believe in the power of employee ownership," commented Carrie Green, Chief Financial Officer. "It was a great honor to also be the first Alabama corporation to be awarded an AACE award."
GISinc is an employee-owned company located in Birmingham, Alabama. GISinc established an ESOP in July 2010, which was uniquely designed to support GISinc's company culture and goals – rooted in the value and pride of employee ownership. Today, the ESOP is debt-free and owns 19% of the company stock; with the goal of becoming 100% employee owned.
AACE Award winners are chosen by a panel of five judges made up of both management and non-management employee owners, each of whom has demonstrated active experience and interest in the field of ESOPs and employee ownership communications. Awards are based on: overall quality and quantity of employee owner education, contributions of employee owners, integration of the ESOP into company culture, frequency of ownership communications, involvement and/or response of employee owners, encouragement of ownership attitudes, clear explanations, creative ideas, graphic design, and technical quality.
GISinc , celebrating 25 years in GIS, is an employee owned company located in Birmingham, Alabama, with offices throughout the United States. GISinc has a passion for delivering customer driven location technology solutions to federal, state and local governments, and commercial organizations. For more information, please visit: http://www.gisinc.com or call (205) 941-0442.
The ESOP Associations is a national trade association for companies with employee stock ownership plans (ESOPs) and the leading voice in America for employee ownership. The core belief of The ESOP Association is that employee ownership will improve American competitiveness, increase productivity through greater employee participation, and strengthen our free enterprise economy. More information: website – http://www.esopassociation.org and blog – http://www.esopassociationblog.org