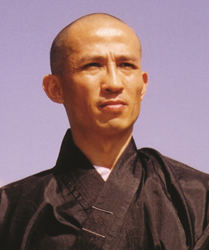 To empower yourself and find your greatest potential within, you must experience a test of challenges and obstacles
Mobile, AL (PRWEB) May 28, 2016
May 26, 2016- In search of the K. Warriors, Shaolin Institute is presenting the 28th US Open Martial Arts Fighting Challenge with theme event of "K Warriors" on June 4, 2016 at Ashbury Hotel and Suites 600 West Interstate 65 Service Rd N, Mobile, AL 36608.
The event is sponsored and hosted by Shaolin Institute and sanctioned by KSF (Kungfu Sanda Federation), This is the 28th US Open Martial Arts Challenge with a special theme of, "K Warriors" highlighting Sanshou/Sanda which started here in Mobile over two decades ago.
Since its inception in early 1990s, Grand Master Shi Deru, has held over thirty US Open Sanshou/Sanda fighting events here in the US, which includes eight professional "Art of War" Sanshou/Sanda tournaments and 28 KungFu SanDa fighting challenges, sponsored by the Shaolin Institute and sanctioned by KSF (KungFu SanDa Federation) and USA SKF (United States of America Sanshou KungFu Federation).
The Day Event will have competitions such as forms, weapons and light contact as well as continuous sport sparring with limited youth KungFu Sanda. The night main event, also called the "K. Warriors," is designed to search for the future professional competitors in the west.
"It' has been 22 years since I hosted the first official US Open International Martial Arts Championships in the US, focusing on KungFu Sanshou Sports Fighting," said Grand Master Shi DeRu, "As a result, great fighters such as David Sanders, Patrick Barry, K.J. Noon and Cung Le are among the ranks to have their fighting roots as champions started at the US Open Martial Arts Fighting Challenge and US Open International Martial Arts Championships. All of them have trained extensively in Mobile before heading on to the UFC. Mobile is the birth place of Sanshou/SanDa sports fighting in the US.
Other fighters, who have held championship titles at the US Open International Martial Arts Championships and Art of War pro event, "K. Superstar" are UFC Fighter Melvin Guilard, World SanDa Champion fighter, Li Jie and World SanDa champion fighter Wael Karika Muhammed, all of whom have also trained under the tutelage of Shi DeRu, and their fighting skills were honed and matured in the US Open Sanshou/Sanda Championships.
This event will not only be an exhilarating KungFu fight for an audience to see, it also allows martial artists of all styles, amateur or future professional competitors, from all over the US the opportunity to express and challenge themselves, and their skills and acquire new friendships at the same time in a sportsmanlike manner.
"To empower yourself and find your greatest potential within, you must experience a test of challenges and obstacles" said Grandmaster Shi DeRu.
For more information regarding K. Warriors main event or day event of US Open Martial Arts Challenge call: 251-662-3225, or 770-286-9808 or visit ksfworld.org or http://www.shaolin-world.net