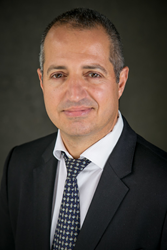 "Sagi Cohen's unique skillset and proven leadership will be invaluable as we work to achieve the ambitious goals for growth in our five-year strategic plan."
WOODLAND HILLS, CA (PRWEB) May 31, 2016
The Peak Corporate Network (http://peakcorp.com), representing a group of companies providing a comprehensive set of real estate services nationwide, announced today the appointment of Sagi Cohen as its Chief Executive. In this role, Cohen will manage the organization's support, sales, and marketing units and oversee the operations of all the entities represented by the brand. Cohen brings to Peak more than 20 years of experience in marketing and management, including 10 years as CEO for $1.3 billion, NASDAQ-listed company Caesarstone USA.
"Sagi Cohen's unique skillset and proven leadership will be invaluable as we work to achieve the ambitious goals for growth in our five-year strategic plan. We are thrilled to have him on board to help leverage the strength of our individual entities as one powerful resource for consumers and real estate professionals nationwide," said Eli Tene, founder, Managing Director and Principal of the Peak Entities. Cohen is tasked with positioning Peak to reach its goal of $100 million in gross revenue in a five-year period.
"I look forward to joining visionary leaders and a very capable team, providing the strategic direction necessary to take the organization to new heights of success by driving more volume and increasing sales," said Sagi Cohen.
Prior to his arrival at Peak, during his tenure as CEO for Caesarstone USA, he generated $300 million in sales, and increased company revenue by 500%. From 2001 to 2006, Cohen held key leadership roles at Paz Oil Co. Ltd, where he was responsible for 35% year-over-year growth and an increase in unaided brand awareness from 15% to 52%. Cohen has also previously held leadership positions at Strauss Marketing LTD.
Cohen received his B.A. in Management and Political Science from Tel Aviv University and studied Executive Retail & Marketing Studies at Oxford University. Cohen has been recognized as "Outstanding CEO" by Dun & Bradstreet, "Best Marketing Executive" by the Israel Advertising Association, and won a prestigious Effie Award for Most Effective Advertising Campaign, 2005, in recognition of his work promoting Paz's Yellow convenience stores.
"Sagi's appointment will be a game-changer for the Peak Corporate Network," said Gil Priel, co-founder, Managing Director and Principal of the Peak Entities. "His impressive experience, industry recognition, and most of all, his vision will help to lead our organization to a new phase of profitability."
About Peak Corporate Network: A leading authority in the real estate industry, the Peak Corporate Network group of companies provides a full array of comprehensive real estate services nationwide including residential and commercial brokerage services, residential and commercial mortgage financing, loan servicing, insurance services, short sales, foreclosure processing and 1031 exchange. For more information, visit http://peakcorp.com
Disclaimer: The Peak Corporate Network is a brand that represents a group of related, separate legal entities, each providing its unique set of real estate services.
# # #