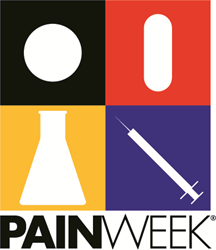 Our goal has been, and continues to be, bringing more and better pain management education to frontline clinicians who are faced with treating the majority of patients in pain
Montclair, NJ (PRWEB) June 01, 2016
PAINWeek has announced the return of the annual scholarship essay contest, which will award 10 scholarships that cover the cost of conference registration. One grand prize winner will also receive 5 nights of hotel accommodations at The Cosmopolitan of Las Vegas, September 6-10.
PAINWeek is the largest US pain conference and the favorite destination for frontline practitioners to enhance their competence in pain management. You can be one of 11 participants to attend PAINWeek for free!
Debra Weiner, Director of Program Development for PAINWeek, said, "We're excited to again bring the benefits of the PAINWeek program to more practitioners. Our goal has been, and continues to be, bringing more and better pain management education to frontline clinicians who are faced with treating the majority of patients in pain."
Interested clinicians should apply today to receive one of the scholarships to PAINWeek. Scholarship recipients will have their winning application essay published on painweek.org, be interviewed at PAINWeek, and be announced during the keynote presentation during PAINWeek.
SUBMISSION DEADLINE! All essays must be received by midnight EST on Friday, June 25, 2016. Scholarship winners will be selected by PAINWeek and will be notified via email and/or phone no later than July 8, 2016. For more information on submission details visit http://www.painweek.org/scholar.
Over 2,000 healthcare professionals will convene to participate in 120+ hours of continuing medical education across multiple therapeutic areas, taught by over 70 pain management thought leaders. New tracks this year include: Advanced Practice Provider, Acute Pain Management, Chronic Pain Prevention and Care, Pain Management in the Emergency Department, and Women's Health: Pelvic & Uro-Genital Pain Syndromes. Debuting this year is Winning the Game of Groans: Strategies and Tactics for Preserving the Pain Practitioner's Decision to Prescribe Controlled Medication. Additionally, full-day tracks will be presented by the American Academy of Pain Medicine, American Pain Society, the American Society of Pain Educators, the National Association of Drug Diversion Investigators, the Veterans Administration, and the American Pain Society.
###