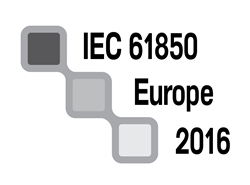 "IEC 61850 Europe helped me understand all the elements of 61850 across the board. The workshop was extremely useful on a technical level with the conference filling in the gaps on how to use it." Andy Ward,Technology Projects Manager - Northern Power
Amsterdam, The Netherlands (PRWEB UK) 3 June 2016
Placing Edition 2 at the heart of discussions, this year's agenda provides a clear plan for optimising the system design, engineering, testing, operation and maintenance procedures of next generation systems.
"There has been tremendous progress in the take-up of IEC 61850 enabled systems in the last 3 years since the conference first launched" says Mandana White, Programme Director of IEC 61850 Europe 2016, organised by Phoenix Forums. "With utility commitment to IEC 61850 at an all-time high, IEC 61850 workforces expanding at a rapid rate, and the application of the standard going beyond the substation, the opportunities and challenges facing the IEC 61850 end-user community are now significant. And it is with these important shifts in mind that we have shaped this year's agenda."
The event kicks off with a one-day workshop on the Fundamentals of IEC 61850 led by Christoph Brunner, Convenor of the IEC TC57 WG10 on Tuesday 18th October 2016. The workshop brings all participants up to speed on the essential building blocks of the standard, the implications of Edition 2 for legacy systems, and its application beyond the substation. The main conference takes place on days two and three and will show case 14 utility implementation case-studies, 2 technology panel sessions, a series of intimate round table discussions, and an evening networking reception. Alongside the main conference runs a solution zone displaying the latest IEC 61850 enabled products, and a live demo lab providing hands on experience of the latest IEC 61850 tools.
Confirmed speakers include IEC 61850 representatives of: Elia, TenneT, Swissgrid, Fingrid, Red Electrica de Espana, RTE, KEPCO, Eskom, Alliander, Iberdrola, Eandis, Joulz, R&D Nester, DNV GL, COPA-DATA, OMICRON, SISCO, Schneider Electric, Siemens, and ABB.
Discussion topics include:

Standardisation Activity – understanding the latest developments with Edition 2, 2.1 and 3 for application in the substation and across the wider smart grid
Edition 2 Architectures – how to optimise the specification, design and implementation of multi-vendor multi-edition IEC 61850 systems
Engineering Process – how to ensure a robust and cost-efficient engineering and testing procedure with minimal reliance on external support
Operations & Maintenance – how to effectively document, operate and maintain a multi-vendor multi-edition system to maximise its lifecycle
Multi-Vendor Tools – how to assess and utilise the full potential of innovative utility and supplier 3rd party engineering and testing tools
Future Applications – how to apply IEC 61850 inter-substation, from substation to control room, in the renewable energy arena and across the wider smart grid
Speakers include:
Christoph Brunner, President of it4power & Convenor - IEC TC57 WG10
Grégory Huon, Head of Engineering Methods & Group IEC 61850 Convenor ENTSO-E – Elia
Ernst Wierenga, Technologist, Protection, Control & Telecommunication – TenneT
Michael Knuchel, Project Manager, SAS – Swissgrid
Jari Tiusanen, Expert, Substation Automation – Fingrid
Carlos Rodríguez del Castillo, Technical Project Manager for IEC 61850 Substation Automation System R&D Projects - Red Eléctrica de España
Bastien Ilas, R&D Engineer, Digital Substation Automation – RTE
Byung Tae Jang, Principal Researcher – KEPCO
Rishi Hariram, Chief Engineer – Eskom
Frans Campfens, Senior Policy & Standardisation Manager – Alliander
Javier Castellanos, Senior Engineer – Iberdrola
Anders Johnsson, Power System Specialist - Vattenfall Distribution Nordic
Dieter Binon, Team Leader Substation Automation – Eandis
Jelle Sieswerda, Consultant – Joulz
Bruno Soares, Research Engineer - R&D Nester
Alex Apostolov, Principal Engineer, OMICRON & Editor-in-Chief - Pacworld Magazine
Bas Mulder, Senior Consultant - DNV GL
Klaus-Peter Brand, Senior SA and IEC 61850 Expert – ABB
Cédric Harispuru, Product Manager – Siemens
Michael Haecker, IEC 61850 Product Manager - Schneider Electric
Jürgen Resch, Industry Manager Energy - COPA-DATA
Fred Steinhauser, Business Development Power Utility Communication – OMICRON
Herb Falk, Senior Solutions Architect - SISCO
Event dates and location:
Conference: 18-20 October 2016
Location: Radisson Blu Hotel Amsterdam Airport, The Netherlands
Event website: http://www.iec61850-europe.com
For more information, interviews and media accreditation:
Mandana White, Programme Director, Phoenix Forums Ltd
Email: mandana(at)phoenix-forums(dot)com
Tel: +44 (0)20 8349 6360
Phoenix Forums is an independent conference producer specialised in the smart grid sector. We work hand in hand with engineering professionals to create innovative event concepts and high quality programmes that inform technical decision makers and enable them to deliver exceptional results. Our approach is entirely market led. We stay exceptionally close to industry developments. Through our regular, rigorous and unbiased process of depth interviews with TSOs, DSOs, power generators, engineering consultancies, and technology innovators, we stay one step ahead of industry developments and provide live event platforms that act as a catalyst for new ideas, new directions, and new approaches to achieving future energy security.
Mandana White
Phoenix Forums Ltd
Winston House
2 Dollis Park
London, N3 1HF
United Kingdom
Tel: +44 (0)20 8349 6360