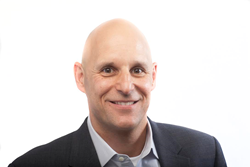 Chicago, IL (PRWEB) June 01, 2016
Sandbox, one of the nation's leading independent full-service agencies, has promoted Michael McCartney to General Manager. In his new position, his primary responsibilities will include overseeing agency operations and partnering with multi-disciplinary teams to optimize agency offerings.
With 23 years of agency-side experience, McCartney will continue to help lead Sandbox through a period of strong business growth. A seasoned professional, he has handled consumer packaged goods (CPG) as well as OTC, medical devices and pharmaceuticals, targeting patient-consumers, clinicians and the hospital C-suite. He reports to Nancy Finigan, president.
"Mike is a wonderful marketing hybrid whose professional abilities encompass all aspects of our business," said Finigan. "His first-rate account management skills and deep understanding of the agency world make him a natural in this role, especially during our continuing expansion," she said. Sandbox has grown significantly in the past five years, launching 25 new brands and doubling its staff and revenues during that period.
During his tenure at Sandbox, McCartney has led several teams in launching breakthrough therapies with multiple indications in diabetes, immunology and oncology. He has also been instrumental in evolving and integrating agency operations as Sandbox continues on its strategic growth plan.
He joined Sandbox in 2012 from The Norton Agency, an independent branding, advertising and digital agency in Chicago, where he worked for nearly four years as senior vice president, group account director with leading healthcare organizations that included Alcon and McKesson.
Previously, McCartney spent twelve years within Leo Burnett and Publicis companies in Chicago and operated in multiple leadership capacities with Fortune 500 clients including Kelloggs and McDonalds.
McCartney holds a BSB in Marketing from DePaul University in Chicago. A passionate advocate for health and well-being, he raises funds by competing in triathlons for Movember Foundation, a global charity committed to men living happier, healthier, longer lives and for the Leukemia and Lymphoma Society's Team in Training. A Chicago native, he enjoys the outdoors and athletics with his wife and two children.
About Sandbox
Launched in 2016, Sandbox is an independent, full-service agency formed by four complementary entrepreneurial agencies united by a "create better, together" ethos of collaboration. Headquartered in Chicago, Sandbox operates from seven locations across the U.S. and Canada. Its roster of clients includes some of the most respected names in human and animal healthcare, agriculture, biotechnology, financial services, travel, and consumer products. To learn more, visit sandboxww.com.