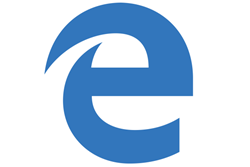 (PRWEB) June 03, 2016
Besttoolbars is pleased to announce the launch of extensions development for Microsoft Edge.
Great news for all Microsoft Edge users; now they will have more options as the first browser extensions are launched. Personalization and new feature addition are enabled through amazing extensions.
Developers all over the world can now work on Microsoft Edge extensions. And Besttoolbars offers the best tools for it. Either looking for cashback, coupons, charity industry or any other extension development, Besttoolbars has the solution. As Timofey Krischenko, COO at Besttoolbars, explains "Our team has been working worldwide with an array of global brands, from startups to high-profile Fortune 500 corporations including Amazon, Skype, IBM, DHL, TNT and Intel. More than 7,000 companies are currently using solutions created on the Besttoolbars platform."
Besttoolbars is ready to provide a business with a line of Microsoft Edge extensions including, but not limited to: media extensions, Social Network add-ons, phone number extensions and crypto add-ons. At the same time, the company enables its clients to reduce project timelines and Total Cost of Ownership of browser extension through the use of Add-ons Framework.
For further information and to start developing extension visit besttoolbar.net today.
About
Besttoolbars, founded in 1998 and based in Novosibirsk, Russia, is the world's leading browser add-ons development house having 15 years of experience and more than 700 successful projects. besttoolbars.net