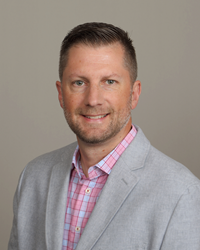 Minneapolis, MN (PRWEB) June 08, 2016
YA, the industry market leader in delivering flawless omni-channel marketing promotions for the nation's most respected brands, today announced that it has hired Todd Carter to become the company's Chief Information Officer (CIO). An accomplished IT executive, Carter brings with him nearly 20 years of diverse technology and business experience across many industries.
Most recently, Carter served as Head of Operations for St. Paul, Minn.-based LAKANA (formerly Internet Broadcasting), a technology company that provides SaaS-ready content management platforms for media publishers. He also held other positions at the company, including Senior Vice President of Products and Chief Technology Officer.
Prior to LAKANA, Carter held several positions with Best Buy, including Vice President, Global Enterprise Architecture and Strategy, and Vice President, International and Web Technologies.
In 2013, Carter was named CIO of the Year by the Minneapolis/St. Paul Business Journal.
"During the past two years, YA has made a complete transition from a traditional marketing promotions firm to a digital first, technology-driven organization," said YA President and CEO Chris Behrens. "Todd's incredible experience in the technology arena will help guide us as we grow in terms of client scope and digital marketing solutions capabilities."
Carter holds a Bachelor of Science degree in Business Administration, with specializations in Marketing and Organizational Management, from Marquette University in Milwaukee.
About YA
For more than 40 years, YA has been a leader in the promotional marketing services space. We deliver flawless digital, social, mobile and traditional promotions such as rebates/rewards, enter-to-win and loyalty programs for the nation's most respected brands. Our end-to-end management of 3,500+ promotions that reach tens of millions of consumers annually makes us experts at turning even first-time customers into loyal brand advocates. For more information visit: http://www.yaengage.com.