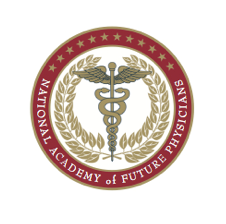 Boston, Massachusetts (PRWEB) June 09, 2016
The National Academy of Future Physicians and Medical Scientists has released a list of confirmed speakers and mentors for the 2016 Congress of Future Medical Leaders. The event will take place June 25, 26, 27 in Boston, Massachusetts.
At the Congress, students will be mentored by luminaries in a wide variety of medical and scientific fields as well as leaders from government and the public sector, including Nobel laureates, leaders in scientific research and cutting-edge technology, as well as leaders from private industry.
The schedule of Grand Masters include:
Dr. Richard Roberts, Nobel Prize in Medicine
Dr. Michael Brown, Nobel Prize in Medicine
Dr. Craig J.Venter, Renowned Genomist and Recipient of The National Medal of Science
Dr. Ray Mitchell, Dean for Medical Education at Georgetown University
Dr. David Roberts, Dean of External Education, Harvard Medical School
Dr. Thomas Marshburn, Emergency Room Physician, NASA Astronaut and Aquanaut
Dr. Anthony Atala, Director, Wake Forest Institute for Regenerative Medicine at Wake Forest School of Medicine
Dr. William Gahl, Clinical Director, National Human Genome Research Institute at the NIH
Dr. Bohdan Pomahac, Director of the Burn and Plastic Surgery Transplantation Centers, Harvard Medical School Professor
Dr. Richard Sacra, Humanitarian Physician and Ebola Survivor
Captain Florent Groberg, Recipient of the National Medal of Honor
Carmen Tarleton, Recipient of a Full Face Transplant
Larry Hester, Recipient of Bionic Eye Implant
The Academy Grand Master mentors will be joined by Young Prodigy Mentors who include:
Jack Andraka, Winner, 2012 Intel Science Fair
Shree Bose, Winner, 2011 Google Science Fair
Eric Chen, Winner, 2014 Intel Science Talent Search Competition Grand Prize Winner, 2013 Google Science Fair Grand Prize Winner, 2013 Siemen's Math, Science and Technology Competition
Janelle Tam, Winner, 2012 Sanofi BioGENEius Challenge Canada
Paige Brown, Winner, 2016, Global Good, Intel Science Talent Search
Olivia Hallisey, Winner, 2015 Google Science Fair
Amol Punjabi, Winner, 2016 Basic Research, Intel Science Talent Search
Visit http://www.futuredocs.com/confirmed-speakers to learn more.
The Academy was founded on the belief that prospective talent must be identified at the earliest possible age and help students acquire the necessary experience and skills to take them to the doorstep of vital careers in science and technology.
The National Academy of Future Physicians and Medical Scientists is based in Harvard University Square, Cambridge, MA, and has an office in Washington, DC.