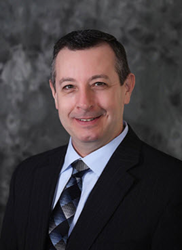 RICHARDSON, TX (PRWEB) June 09, 2016
Service First Home Loans, an emerging national mortgage lender, has announced the hiring of Chuck Barnes as Regional Sales Manager. In this new role, Barnes will work closely with the executive leadership team to expand the company's unique culture and brand into new markets.
"We're thrilled to have Chuck join the Service First team to spearhead our growth into Florida," said Shawn Broussard, CEO. "Chuck's proven ability to build highly professional sales teams will immediately further the 18 year Service First mission of meaningful lending to the state of Florida."
Prior to joining Service First, Barnes served as Market Manager for a top 10 bank where he managed one of the top markets in the company and he was a perennial President's Club member. His financial services experience spans over 30 years with the most recent 14 years being dedicated to the Home Loans industry in sales and sales management roles.
"I was looking for a company that offered outstanding service to both the customer and the real estate agent," said Chuck Barnes. "After an extensive search, I found Service First Home Loans to be that company. They have proven over the past two decades the ability to consistently deliver superior service with the agents saying "Service First pre-qualification letters are like gold."
####
About Service First Home Loans:
A leading Home Loans company in the Dallas Fort Worth area, Service First Home Loans was established in 1997 and is headquartered in Texas. The Company's goal is to provide a straightforward lending process by providing fast, efficient service while maintaining the highest levels of quality. To learn more about Service First Home Loans, please visit their website at http://www.servicefirstmtg.com