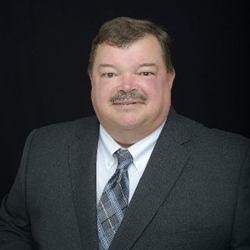 "His invaluable purchasing knowledge, acquired from three decades of procurement management for Fortune 500 companies, will be very beneficial to our business." - Matt Xander, CEO of Formetco
Atlanta, GA (PRWEB) June 13, 2016
Formetco, Inc., the largest full-service supplier to the outdoor advertising industry, is pleased to announce the appointment of Jim Leisge as Purchasing Manager. Leisge will coordinate and oversee Formetco's purchasing department with plans to implement a procurement process that helps improve inventory management and reduce cost.
Leisge brings more than 30 years of experience in purchasing management to Formetco, working for McKesson and GE Capital. During his career, Leisge has directed successful procurement teams, provided leadership in vendor negotiations and interfaced with multiple departments to fulfill and manage purchase orders to completion.
"We are happy to welcome Jim to Formetco," said Matt Xander, President & CEO of Formetco. "His invaluable purchasing knowledge, acquired from three decades of procurement management for Fortune 500 companies, will be very beneficial to our business."
About Formetco
Atlanta-based Formetco is the world's largest full-service outdoor advertising supplier. With over 45 years of outdoor innovation, Formetco offers all outdoor advertising needs, from LED digital billboards, entertainment boards and sports scoreboards to billboard installation hardware and safety equipment. All products are designed for reliability and efficiency. For more information about Formetco, please call 1-800-FORMETCO or visit http://formetco.com .