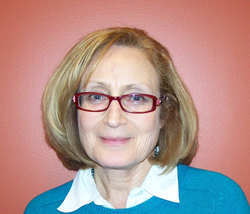 Anyone who has worked with her will tell you that Rosa sets a very high bar for the future
Alexandria, VA (PRWEB) June 21, 2016
TESOL International Association Executive Director Rosa Aronson has announced her plans to retire as Executive Director in the spring of 2017.
In a letter to TESOL members Aronson wrote "I have been humbled and honored to serve you, along with my colleagues on staff and on the Board of Directors. [But] new times call for new leaders and I believe that the Association will benefit from a fresh perspective."
Aronson took over as Executive Director in 2010 during very tough economic times for the association and many of its members. Highlights of her tenure include

the change of the association name to TESOL International Association,
the adoption of the 2012-2015 and 2015-2018 Strategic Plans,
a review and restructuring of the entities and processes used to govern the association so that TESOL might operate in a more strategic fashion,
the initiation of regional conferences outside of the United States and a dramatic growth in online professional learning opportunities, and
the implementation of yearly operational plans that allowed us to pursue strategic directions while also leading to a doubling of association financial reserves since 2010.
"Because she is a very humble person, Rosa will say that these are the association's achievements, not hers. Without her visionary thinking, gentle guidance, and determined pursuit of our mission, however, we would not be where we are today. Anyone who has worked with her will tell you that Rosa sets a very high bar for the future," said Dudley Reynolds, TESOL President.
The Board of Directors has appointed an Executive Director Search Task Force to lead the work of compiling a position description and reviewing applications to present to the Board for final consideration. The Task Force comprises the following members:

President-elect Ester de Jong, Professor and Director School of Teaching and Learning, University of Florida (Chair),
Deena Boraie, Professor of Practice and Dean, School of Continuing Education, the American University in Cairo and the 2013-14 President of TESOL International Association,
Elisabeth Chan, Assistant Professor, ESL, Northern Virginia Community College - Alexandria Campus,
Reza Mazloom-Farzaghy, Accreditation Services Manager TESL Ontario and ESL Instructor at Seneca College, and
Rosemary Orlando, Professor, Southern New Hampshire University.
The Board has hired Vetted Solutions, an Executive Search firm specializing in non-profit associations, to advise and help manage the search. The position description will be posted in August and applications accepted through October. All inquiries regarding the position should be directed to Jim Zaniello at jim.zaniello(at)vettedsolutions(dot)com. The search will conclude by March 2017.
About TESOL International Association
Founded in 1966, TESOL International Association is a professional community of educators, researchers, administrators and students committed to advancing excellence in English language teaching for speakers of other languages worldwide. With more than 12,500 members representing over 156 countries, TESOL fosters the exchange of ideas, research, and peer-to-peer knowledge, and provides expertise, resources, and a powerful voice on issues affecting the profession. Through professional development programs, its international conference, special interest groups, and publications, TESOL engages tens of thousands of professionals to collaborate globally and create a world of opportunity for millions of people of all ages who want to learn English.