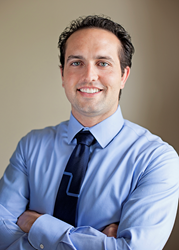 Gilbert, Arizona (PRWEB) June 24, 2016
Advanced Plastic Surgery Institute (http://www.advancedplasticsurgeryinstitute.com), a Gilbert-based practice, is supporting the upcoming 2016 Miss Arizona pageant as its official Medspa Sponsor. Dr. Josh Olson, a board-certified plastic surgeon, owns the practice, which primarily serves Scottsdale, Tempe, Mesa, and Chandler, Arizona.
Dr. Olson says the decision to support the pageant in an official capacity is a reflection of his support for the Miss Arizona organization's goal of empowering the next generation of Arizona women.
"For nearly 100 years, the Miss Arizona Pageant has presented an opportunity for young Arizona women to build their confidence by advancing causes that matter to them in their local communities. That forms a parallel with our practice: Our goal is to give women (and men) renewed confidence in the beauty they have always had."
In terms of medical spa services, contestants may opt for nonsurgical options to enhance their appearance, including J-Plasma® skin resurfacing, laser hair removal, or injectables such as BOTOX® Cosmetic.
A lifelong Arizonan, Dr. Olson says that giving back enriches both the community and the lives of the young women vying for the Miss Arizona crown.
"Some of the most fulfilling experiences of my career have been offering free medical services to the poor. Everyone has something to offer, and I'm proud to support these contestants who give their time to people in need."
Miss Arizona encourages its participants to actively contribute through community service. Each contestant gives about 5,000 hours of her time annually to community service initiatives. Organizations include the Phoenix Children's Hospital, HopeKids, and the Winged Hope Family Advocacy Foundation.
In recognition of the accomplishments of these young women, the Miss Arizona pageant awards scholarships for higher education. Each contestant receives scholarship money that can be used for tuition at various institutions across the state. Awards increase based on contestants' performance in the pageant. In all, over $300,000 will be awarded through the pageant, and the winner of the Miss Arizona crown will go on to represent the state in the Miss America pageant.
The Miss Arizona competition will be held from June 23 to June 25 at the Mesa Arts Center. Tickets are on sale now through the venue.
###
Dr. Josh Olson (http://www.advancedplasticsurgeryinstitute.com) is a board-certified plastic surgeon who combines surgical skills and artistic talent with advanced techniques to create beautiful results at his Advanced Plastic Surgery Institute, a practice he established in Gilbert, Arizona. Dr. Olson grew up in Arizona and graduated from the University of Arizona College of Medicine before completing his plastic and reconstructive surgery residency at the University of Utah. He has trained under some of the world's leading plastic surgeons at the renowned Ivo Pitanguy Clinic in Rio de Janeiro, focusing on aesthetic surgery, body contouring, and the Brazilian butt lift. He offers a variety of procedures for the face, breasts, and body at his practice, as well as non-surgical skin treatments.