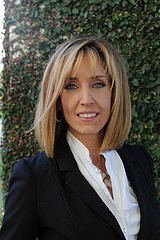 While the daunting statistics and slow pace of progress can leave women feeling disheartened, it's important to remember that success is attainable.
Tampa Bay, Fla. (PRWEB) June 28, 2016
Recent studies reveal that women in business continue to trail their male counterparts, with females holding fewer than one-quarter of senior leadership roles(1) and women-owned businesses accounting for less than 5% of revenues.(2) To overcome this disparity, risk management entrepreneur and C-level executive Monica Eaton-Cardone encourages women to gain vital and valuable support from several organizations devoted to the advancement of women business leaders and business owners.
An international survey by Grant Thornton found that women hold just 24% of senior management roles worldwide.(1) Within the United States, women fill 23% of all senior leadership positions, up from 21% in 2015; however, 31% of U.S. businesses have no women in senior management.(1) According to a report published by American Express OPEN and Womenable—a social enterprise focused on enabling women's entrepreneurship and growth—females are better represented among the ranks of business owners. There are currently more than 11.3 million women-owned businesses in the United States, accounting for 38% of all U.S. firms and representing a 45% increase over 2007 levels.(2) However, women-owned businesses generate just 4% of U.S. revenues—a share that has not changed in 20 years.(2) Furthermore, the Financial Times reports that male-owned businesses "are more than three times as likely to reach $1m-plus revenue."(3)
"While the daunting statistics and slow pace of progress can leave women feeling disheartened, it's important to remember that success is attainable," asserted Monica Eaton-Cardone. In addition to founding a number of successful business ventures, Eaton-Cardone currently serves as Chief Information Officer of Global Risk Technologies and Chief Operating Officer of Chargebacks911. "Expertise, confidence and perseverance can go a long way toward helping women achieve their business goals. However, if you want to go further and get there faster, it's important to leverage all of the resources available to you."
To help women gain the edge they need to get ahead in business, Eaton-Cardone has compiled her top five resources for women entrepreneurs and business leaders:

Women Innovating Now (WIN) Lab: Established by the Center for Women's Entrepreneurial Leadership (CWEL) at Babson College and hosted in Boston and Miami, WIN Lab is a year-long residency program that equips women with the skills and knowledge they need to launch or transform a business. "Women entrepreneurs not only benefit from WIN Lab's business-focused programming, but also from the experiences and support of successful female founders, who share what works and what it takes to succeed," notes Eaton-Cardone.
Astia: Non-profit Astia supports women-led ventures with high growth potential through its investment platform and global network, offering access to capital, connections and guidance. "Astia invests in female entrepreneurs whose startups have tremendous potential, and helps to accelerate their growth by providing the contacts, tools and resources they need to succeed," explains Eaton-Cardone.
Golden Seeds: Inspired by research that shows gender-diverse teams produce a better return on investment, Golden Seeds aims to fuel the growth of high-potential businesses with women leaders and owners. Since 2005, Golden Seeds has connected more than 65 women-led ventures to over $70 million in funding. "Access to capital is critical to the success of fledgling startups," emphasizes Eaton-Cardone. "In the fierce competition for funding, women entrepreneurs should leverage every advantage they can get."
Savor the Success: Billed as a virtual business school, community center and wellness lifestyle hub, Savor the Success helps women entrepreneurs bring their business ideas to life and use public relations to generate buzz. "Women entrepreneurs can elevate their game by tapping into the expertise of successful female business owners, the mutual support of fellow startup founders and valuable insights from editors at leading media outlets," says Eaton-Cardone.
Women Presidents Organization (WPO): Female CEOs, presidents and managing directors of privately held, multimillion-dollar companies are eligible for WPO membership. While the first four resources in Eaton-Cardone's list can help women build a business, WPO empowers them to take it to the next level. "Success is a journey, not a destination," observes Eaton-Cardone. "There's no reason to stop pushing yourself once you've attained your goals; after all, your greatest achievements may still lie ahead."
As a champion of women in business, Monica Eaton-Cardone welcomes the opportunity to connect with female entrepreneurs and business leaders at industry events. She will be speaking at the upcoming Ticket Summit in Las Vegas and the Affiliate Summit East in New York, and is available for interviews and future speaking engagements. For more information, visit http://monicaec.com.
About Monica Eaton-Cardone:
Monica Eaton-Cardone is an accomplished entrepreneur, speaker, author and industry thought leader who is internationally recognized for her expertise in risk management, chargeback mitigation, fraud prevention and merchant education. After entering the workforce at 12 and graduating from high school at 16, Eaton-Cardone found her calling as an entrepreneur when she sold her first business at the age of 19. She later became an eCommerce merchant; and after grappling with chargebacks and fraud, she took it upon herself to develop a comprehensive, robust solution that combined agile technologies and human insights. Today, Eaton-Cardone's innovations are helping thousands of organizations achieve sustainable growth, and she continues to pioneer loss-prevention best practices as CIO of Global Risk Technologies and COO of Chargebacks911. Eaton-Cardone is a champion of women in IT and business leadership, and aims to inspire the next generation of young innovators through her nonprofit organization, Get Paid for Grades. Get to know her at http://www.monicaec.com.
1. Grant Thornton. Women in Business: Turning Promise Into Practice; March 2016. grantthornton.global/globalassets/wib_turning_promise_into_practice.pdf
2. American Express OPEN and Womenable. The 2016 State of Women-Owned Businesses Report; April 2016. womenable.com/content/userfiles/2016_State_of_Women-Owned_Businesses_Executive_Report.pdf
3. Groom, Brian. "Gender Differences Emerge as Companies Grow"; Financial Times; June 12, 2016. ft.com/intl/cms/s/2/3454d1cc-1207-11e6-91da-096d89bd2173.html