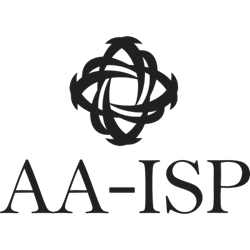 AA-ISP is committed to developing the skills of Inside Sales professionals across all industries and adding the DMI's Professional Diploma in Digital Selling to our portfolio will help our community to stay ahead of this new digital selling requirement
Minneapolis, Minnesota (PRWEB) June 29, 2016
Today the AA-ISP announced that is has signed a strategic partnership with Digital Marketing Institute.
This partnership will see AA-ISP offer the Digital Marketing Institute's new Professional Diploma in Digital Selling to its 11,000 members, member companies, and the larger community of Inside Sales professionals as part of its Inside Sales Academy.
Growing three times faster than traditional field-based sales, Inside Sales encompasses any type of selling function that is done virtually or remotely, such as account management, business development and outbound sales.
Speaking of the deal Ian Dodson, Co-founder and Director of the Digital Marketing Institute, said: "This partnership reflects the evolution of the Inside Sales profession and the demand for digital and social selling skills to complement traditional sales skills. AA-ISP's global reputation as an association dedicated to advancing the profession of Inside Sales makes it an ideal partner for the Digital Marketing Institute and we are excited to be working with them to offer our Professional Diploma in Digital Selling to their network."
Bob Perkins, Founder and Chairman of the AA-ISP, said: "The importance of digital and social selling as part of an organization's digital transformation is significant. As sales continues to rapidly evolve, today's professionals must become skilled in all aspects of this new digital world. AA-ISP is committed to developing the skills of Inside Sales professionals across all industries and adding the Digital Marketing Institute's Professional Diploma in Digital Selling to our portfolio will help our community to stay ahead of this new digital selling requirement."
Michael Goeden, Director of Strategic Partnerships at the Digital Marketing Institute, said: "There was a natural fit with our Professional Diploma in Digital Selling and AA-ISP's existing sales training programs that supports the holistic skills development of today's Inside Sales professional doing business in the digital world."
Last month saw the DMI open up its professional certifications to a network of over 1,000 accredited education partners worldwide following another deal with EXIN, the leading global independent certification institute for ICT professionals.
The Digital Marketing Institute was founded in 2008 by Irish entrepreneurs Ian Dodson and Anthony Quigley. Strong international growth in recent years has resulted in it producing the most widely taught digital marketing certifications in the world. Its diploma, degree and masters level certifications are delivered through a global network of education partner institutions, in workplaces via corporate clients and directly via online learning.
About AA-ISP
The AA-ISP is an international association dedicated exclusively to advancing the profession of Inside Sales. The association engages in research studies, organizational benchmarking and leadership round tables to better understand and analyse the trends, challenges, and key components of the growth and development of the Inside Sales industry.
Our mission is to help inside sales representatives and leaders to leverage our information and resources through published content, local community chapters, national conferences, career development, and an Inside Sales accreditation program. For further information, please visit http://www.aa-isp.org
About the Digital Marketing Institute
Founded in Dublin, Ireland in 2008, the Digital Marketing Institute is the certification standard in digital marketing education, training more graduates to a single standard than any other certification body.
The organisation works with the world's largest and most influential brands to define the skills and qualifications required to excel in this rapidly growing industry through its Diploma, Postgraduate and Masters Education programs. Industry-validated, the Digital Marketing Institute's training is taught full-time, part-time and online in over 80 countries by the Digital Marketing Institute and its network of licensed education partners.