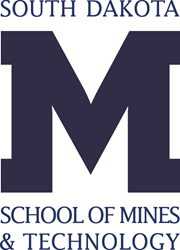 By applying these skills to the future, Mines cadets will be ready to tackle the rigors they will face within their chosen professions.
RAPID CITY, S.D. (PRWEB) June 29, 2016
This summer, South Dakota Mines ROTC students join thousands of Army cadets from around the nation, Guam and Puerto Rico to undergo Cadet Summer Training (CST), which will take them from Kentucky and New Mexico to far-flung places like the Congo. Summer drills includes Cadet Initial Early Training, Cultural Understanding and Language Proficiency (CULP), Cadet Leadership Camp (CLC), Army Airborne and Air Assault schools and internships.
During Cadet Initial Early Training, freshmen mechanical engineer Taylor Topping will travel to Fort Knox, Ky., to learn water survival techniques; how to care for, maintain and fire various weapon systems; rappel off of a structure; and operate in a tactical environment with a team.
Other South Dakota School of Mines & Technology students will trek to two continents, alongside CULP participants traveling to 28 countries. Sophomore civil engineer Derek Merchen will travel to the Democratic Republic of Congo; freshman civil engineer Bradley Ware, to Germany; and junior mechanical engineer Justin Gelling, to Malawi, an inland country off Africa's southeastern coast.
Cadets will also prep for Cadet Leadership Camp, training in tactics, adaptive leadership and ethical decision-making in the most grueling 30-day course the U.S. Army Cadet Command offers, designed to push cadets to their limits while placing them in leadership roles.
Following wilderness combat training, fresh from Malawi cadet Gelling will join junior mechanical engineers Carson Purtell and Samuel Wendte and Mines military science minor Brianna Barkley in traveling to Fort Knox for missions, ambushes, attacks and raids. The camp is a culmination of three years of on-campus training.
Having earned enough merit to attend an Army school outside of Cadet Command, freshman civil engineer Matthew Greenfield will spend his summer at the U.S. Army Air Assault School at Fort Benning, Ga., learning how to sling load equipment and rappel various types of rotatory wing aircraft.
As summer comes to a close, Mines cadets will finish their training in real-world internships. Wendte has earned one in Philadelphia, Pa., while senior mechanical engineer Bryan Lupton's is in Albuquerque, N.M., both with the U.S. Army Corps of Engineers. Barkley will undertake a medical internship at Brook Army Medical Center in San Antonio, Texas.
By applying these skills to the future, Lieutenant Colonel Lynna Speier says Mines cadets will be ready to tackle the rigors they will face within their chosen professions.