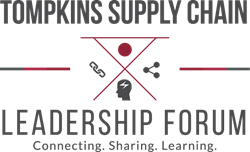 We are happy to be recognized by SupplyChainBrain as a 2016 Great Supply Chain Partner. We are both a local and an international firm, experienced in all supply chain needs with no boundaries attached
Raleigh, NC (PRWEB) July 05, 2016
SupplyChainBrain has released their 2016 Great Supply Chain Partner list; this is the 14th year of celebration. Tompkins International is honored to be named in the list of 2016 Great Supply Chain Partners.
"Each year, our list of 100 Great Supply Chain Partners features a select group of companies whose customers recognize them for providing outstanding solutions and services.
Over the course of our six-month online poll, we ask supply chain professionals to nominate vendors and service providers whose solutions have made a significant impact on their company's efficiency, customer service, and overall supply chain performance.
This year we received literally hundreds of nominations for solutions providers in every aspect of supply chain management," Brad Berger, Publisher, SupplyChainBrain.
Tompkins International has been recognized for reliability, excellence, value, expertise, problem-solving, continuous improvement, support, positive attitude, global reach, and strong leadership. "We are happy to be recognized by SupplyChainBrain as a 2016 Great Supply Chain Partner. We are both a local and an international firm, experienced in all supply chain needs with no boundaries attached," Jim Tompkins, CEO, Tompkins International.
Stated by SupplyChainBrain, "this is our 14th year of celebrating 100 Great Supply Chain Partners. Tremendous growth and evolution over the years has been seen in the quality, quantity, and diversity of companies nominated for the "100 Great" award. According to loyalty and highly satisfied clients, Tompkins International has performed well."