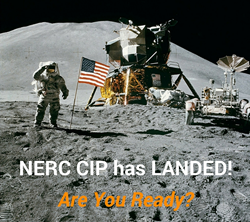 Lenexa, KS (PRWEB) July 01, 2016
July 1st, 2016, is not just another day in the energy world. Effective today, electric utilities must meet the current NERC CIP Reliability Standards. Non-compliant organizations are now at risk of fines, as high as $1,000,000 a day. Are you ready?
Today, energy companies fall within one of three groups:
1. Compliant and confident.
2. Scrambling to tie-up loose ends.
3. All hands on deck – no place to hide.
Fear not, this is where Corporate Risk Solutions, Inc. has electric utilities covered, after all CRSI wrote the book (NERC CIP Compliance Guide, 3rd Edition). 22 of the top 25 energy companies in North America actively choose CRSI as their thought leader to develop and implement CIP strategies.
Energy companies have several options with CRSI, depending upon where they sit with CIP readiness:
1. Whiteboard session – a one or two day working session with CRSI experts and your compliance team to quickly evaluate where the organization is at, where it needs to go, and a one page plan for action.
2. Roadmap – a three week effort where the CRSI team works with your compliance team to define and develop a detailed roadmap plan that enables the company to become compliant with confidence.
3. Go Time – a personalized engagement where CRSI brings the expertise, the tool-kit, and project plans to assist entities in becoming compliant with confidence.
CIP HAS LANDED - THE CHOICE IS YOURS.
Act now by connecting with, Nicole McFarlane-Holm, or Jonathan Roe via LinkedIn, calling 866-492-7072, or emailing info(at)corprisk.net today.