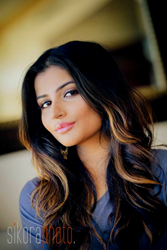 "If you're a busy professional, you don't have time to go on 20 coffee dates and weed out each person. You need a little help."
New York, NY (PRWEB) July 08, 2016
Lasting Connections is the first of its kind in the matchmaking industry. Founder and CEO, Sameera Sullivan, applies innovated techniques while providing the best luxury matchmaking services to those looking for their ideal life partner. Since its inception, Lasting Connections has evolved to include a variety of services for its range of clientele. They have something for everyone offering tailored services such as: elite matchmaking for men, a Singles Registry, Image Consulting, and Luxury Retreats for Women. Each bringing clients one step closer to the love they've been looking for all their life.
Sameera received her Master's Degree in Education, Adult Psychology and Clinical Psychology, and uses her years of experience in the headhunting and recruiting industry to utilize the same techniques top recruiting firms employ to find ideal matches for her clients. Sameera and her team of matchmakers assesses the client's past relationships, uncovers the client's desires, and then works to develop a customized plan of action. Rather than simply sifting through existing databases and waiting for "the right one" to come along like other dating services, Sameera and her team actively search for the perfect match by hand-picking from a nationwide pool of talented, beautiful, intelligent, physically fit and interesting women all of whom are personally interviewed by Sameera herself. Compatibility is never a concern when matches are custom-tailored.
Although matchmaking is a feature of Lasting Connections, it is certainly not its only service. Sameera believes that finding the perfect match starts with self-empowerment and therefore she has designed a number of services to encourage clients to be their most authentic selves, in both the workplace and romantic space. Client who take part in Image Consulting receive personalized experiences, starting with a closet cleanout from Sameera and works to cultivate an image that will fit the clients' needs, flatter their shape, and positively impact their life.
Lasting Connections' Luxury Retreats allow clients to travel with Sameera and her team of love experts to one of the most celebrated and sophisticated places in the world, Tuscany, Italy, for a once-in-a-lifetime women's retreat at the Borgo Finocchieto. During the retreat, clients have the chance to personally connect with Sameera's exclusive matchmakers and relationship specialists to help them grow through a number of experiences. To name a few: guided meditations, self-defense seminars, discussions of dating secrets, mature love information, inner-core energetic refinement classes, the art of love making and ballroom dancing.
Lasting Connections also specializes in making romance easy for clients and finds more high quality singles for their clients compared to any public online dating site. Sameera says, "The everyday professional is tired of Match.com, they're tired of Tinder. If you're a busy professional, you don't have time to go on 20 coffee dates and weed out each person. You need a little help." Elite men and women looking for love can finally sit back and let someone else help to bring them exactly what they want in a relationship. Tell Lasting Connection what you want out of a relationship, and let our team go to work delivering it.
# # #
About Lasting Connections: A real matchmaker is a highly-trained romantic-compatibility expert whose primary goal is finding you a passionate, fulfilling, and long-lasting relationship. Our matchmakers do this by understanding each client on a specific and personal level. We assess what in your relationship past has gone right and gone wrong, uncover what you're looking for out of a relationship and why, and then we develop a customized plan to collaboratively set up face-to-face meetings with individuals who are perfectly suited for you. For more information, visit http://www.lastingconnections.net/
About Sameera Sullivan: Sameera Sullivan has a unique background that has led her to the professional matchmaking industry. After working in the recruitment industry for two years, Sameera founded Lasting Connections in 2012. As CEO and Founder, Sameera dedicates herself towards finding the perfect fit for the job, or in this case, perfect matches for her single clients.