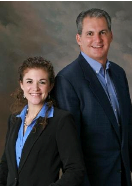 We are setting goals for the retirement plan committee that will help put their employees on a path to retirement readiness
Orlando, FL (PRWEB) July 09, 2016
FiduciaryFirst, LLC is pleased to announce they have been awarded the contract by The City of Maitland as its retirement plan advisor and fiduciary risk management partner for its retirement plans.
The City of Maitland has a history of strong residential identity, sustained by the beauty of the area and the diverse economy in the region. This history continues today, and Maitland will maintain and advance this tradition well into the future.
FiduciaryFirst uses their proprietary Plan Success MethodSM to bring meaningful tools to employees and instrumental resources to employers. "We are setting goals for the retirement plan committee that will help put their employees on a path to retirement readiness," stated Jamie Hayes, Partner, QPFC, AIF®, C(k)P®.
FiduciaryFirst has implemented The Participant EffectSM to promote state-of-the-art plan design through Behavioral Finance and a new approach that includes Financial Wellness. The Participant EffectSM seeks to drive success stories, including utilizing all types of Defined Contribution plans to drive reduced healthcare costs for the employer and a higher probability of a more confident retirement for employees.
About FiduciaryFirst:
FiduciaryFirst, an independent, fee-only advisor dedicated to helping clients build and manage highly effective retirement plans, all while sharing the investment fiduciary responsibility associated with each plan to mitigate corporate and personal risk.
Securities and Advisory Services offered through LPL Financial. A Registered Investment Advisor, Member FINRA/SIPC. To learn more, visit http://fiduciaryfirst.com, or call 1-866-625-4611.