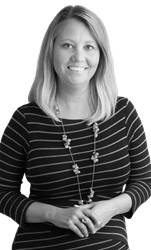 Dorrler has made a significant, measurable impact in the industry and has propelled the Truth Initiative and its truth® campaign to new growth and success
CHICAGO (PRWEB) July 12, 2016
The American Marketing Association(AMA) and the American Marketing Association Foundation (AMAF), today named Nicole Dorrler, vice president of marketing at Truth Initiative®, as recipient of the 2016 Nonprofit Marketer of the Year Award.
The award, which recognizes one nonprofit marketer annually for their extraordinary leadership and achievement in the field of nonprofit marketing, is the highest honor bestowed by the AMA/AMAF on nonprofit marketing professionals. Dorrler will receive her award during the annual AMA Nonprofit Marketing Conference in Washington, DC, July 11-13.
"Dorrler is leading the way for nonprofit marketers. She has made a significant, measurable impact in the industry and has propelled the Truth Initiative and its truth® campaign to new growth and success," said Russ Klein, CEO of the American Marketing Association. "Dorrler has not only risen to the challenge with the utmost professionalism but her achievements have helped revolutionize the way we plan and execute marketing in nonprofit organizations."
Truth Initiative is a national public health organization that is inspiring tobacco-free lives. The organization funds and directs truth, the most successful and one of the largest national youth tobacco prevention campaigns. With teen tobacco use currently at 7 percent, truth gives teens facts to make their own informed choices about tobacco use and inspires them to use their creativity to be the generation to end tobacco for good. As Vice President of Marketing, Dorrler's responsibilities include overseeing partner agencies and managing media, advertising, digital and grassroots marketing. She also helps drive the strategy, positioning, messaging and creative for the campaign.
Entries for the Nonprofit Marketer of the Year award were judged by a panel of distinguished professionals, including Laura Tatten, senior vice president of marketing and communication, Boystown; Gina Caputo, senior director of product marketing, United Way of New York City; Ettore Rossetti, senior director of social business strategy & innovation, Save the Children; Mike Gardner, founder and president, Thinkinghire and President of AMA's DC chapter; and Jason Oleniczak, director of strategic alliances and foundation relations for AMA.
To be eligible for the award, nominees must be employed at a nonprofit organization with an active 501(c) category tax status and demonstrate how their work has advanced or transformed the field of nonprofit marketing in categories in vision and leadership, strategy and results.
In addition to the award, Dorrler will receive a one year paid membership to the AMA, complimentary registration to the 2016 AMA Nonprofit Marketing Conference.
To learn more about the American Marketing Association, visit ama.org. To learn more about the American Marketing Association Foundation, visit here.
About American Marketing Association (AMA)
The AMA is trusted by nearly 1.3 million marketing and sales professionals a year worldwide. It has more than 70 professional chapters and over 350 collegiate chapters throughout North America and select international locations. The American Marketing Association (AMA) is the largest marketing association in the world. AMA serves organizations and individuals who practice, teach and study marketing across the globe. It serves as a forum for connecting like-minded individuals to foster knowledge sharing and relationship building; to be a trusted resource for marketing information, tools, education and training; and to advance marketing practice and thought leadership. For more information about the AMA, visit http://www.ama.org or follow the latest AMA news at @AMA_Marketing.