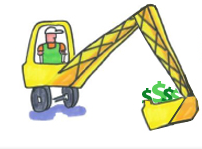 The service features apartment construction, hotel construction, retail construction, medical construction, school renovations & more, including those hard-to-find private project leads, to help bid on construction, from planning stage- completion.
Chicago, IL (PRWEB) July 13, 2016
Construct-A-Lead, the Construction Industry's most comprehensive construction lead service, reported today that the following Missouri construction projects will have the necessary approvals and will go forward. Businesses will have ample opportunities to provide construction bids and other services relative to these projects
Interested parties are invited to visit construct-a-lead.com and sign up for a test drive. This a no obligation, no credit card necessary sampling allowing customers 5 live construction reports over a 3 day period. Users are encouraged to view and track projects, online, an example of which is listed below. Reference the Project ID to utilize the new site features and to obtain direct contact information for each construction lead:
St Louis, MO – Hotel Lumiere - Plans call for renovations to include all 294 of the hotel's suites. Rooms to be redesigned and will get new furniture, lighting, floor coverings and bathrooms. Construction start: 3rd or 4th Qtr, 2016, $12,000,000. Project ID: 1372801
St Peters, MO - Barnes-Jewish St. Peters Hospital – Plans call for the new construction of a 35-bed inpatient rehab hospital on the hospital campus. Construction start: Q1, Q2, 2017. $35,000,000 Project ID: 1372736
Chesterfield, MO – 16300 Lydia Hill Drive - Plans call for the new construction of a three-building, 345-unit apartment complex. Amenities include outdoor and underground parking, a fitness center and a swimming pool. Construction start: Q2, Q3, 2017. $75,000,000 Project ID: 1372366
Kansas City, MO – Best Western Plus – Plans call for a new Best Western Plus hotel. 90 rooms. Construction start: Q4, 2016. $13,000,000. Project ID: 1372802
Belton, MO - Carnegie Village Rehabilitation and Health Care – Plans call for the addition to the existing Senior Living Community to include 60 private suites, along with a rehabilitation gym, wellness center, spa services and other amenities. Construction start: August-September, 2016 $9,500,000. Project ID: 1372358
Construct-A-Lead.com is an online construction projects database, helping contractors, service providers, manufacturers, distributors, suppliers and businesses in related industries gain information on all large scale commercial construction projects.
The service features hotel construction, office buildings, retail construction, medical facilities, school renovations and much more, to help bid on construction including those hard-to-find private project leads, from planning stage through completion. Construct-A-Lead's daily updates of commercial construction project leads are an ideal solution for those who want to put their product or service into commercial, government and religious structures.
For more information, visit Construct-A-Lead.com online or call 855-874-1491.