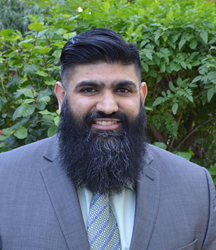 "With an expanding client base in Texas and throughout the midwest, we felt it was time to separate this area out of our Pacific/Western Region to give our clients focused service and quicker response times," - Steve Thornley, CEO
Scottsdale, AZ (PRWEB) July 13, 2016
Today CareNational® a medical management talent recruitment and consulting firm, announced the formation of a Central/Midwest Region that will oversee CareNational's expanding client base in the Central Time Zone.
"With an expanding client base in Texas and throughout the midwest, we felt it was time to separate this area out of our Pacific/Western Region to give our clients focused service and quicker response times," said Steve Thornley, CEO of CareNational.
The Region will be led by Prashant Patel, CSC, as an Associate Regional Director with CareNational, who has been instrumental in developing health plan and hospital clients in the area for over two-years. Patel came to CareNational in August 2012 after working with Maxim Healthcare in Reno, Nevada and progressed from a recruiter capacity to one of CareNational's most successful Account Managers.
"I am very excited and fortunate to be given the opportunity to lead our Central expansion for CareNational. We have many new and exceptional clients in mid-west markets and I look forward to partnering with new MCO's and Health Systems. There is a great sense of fulfillment in leading a team, helping organizations achieve their goals and assisting candidates achieve professional growth through our client's opportunities," said Patel
On March 1, 2016, CareNational announced its five-year strategic growth plan that calls for hiring from 60 to 75 full time recruiters, sales representatives, and support staff over the next 4-5 years to aid in its national expansion. For more information on CareNational, our career opportunities, or our growth plan, please visit https://carenational.com or call us at 1.800.974.4828