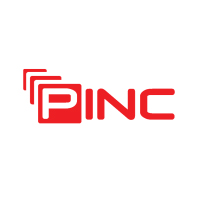 Alameda, CA (PRWEB) July 19, 2016
PINC, the world's #1 advanced yard management, supply chain execution, and real-time asset tracking solution provider, is proud to be nominated by Supply & Demand Chain Executive magazine, the executive's user manual for successful supply and demand chain transformation, as a recipient of an SDCE 100 Award for 2016.
 
The SDCE 100 is an annual list of 100 great supply chain projects. These projects can serve as a guide for supply chain executives who are looking for new opportunities to drive improvement in their own operations. These projects show how supply chain solution and service providers help their customers and clients achieve supply chain excellence and prepare their supply chains for success.
 
"Our goal with 2016's SDCE 100 is to shine the spotlight on successful and innovative transformation projects that deliver bottom-line value to small, medium and large enterprises across the supply chain," says Ronnie Garrett, editor of Supply & Demand Chain Executive. "The selected projects can serve as a roadmap for supply chain executives looking for new opportunities to drive improvement in their own operations. We congratulate all of our winners for a job well done!"
"PINC is honored to receive this recognition", said Matt Yearling, PINC's CEO. "Our team is proud of the work we do but having our innovations deliver real tangible value is what really drives us."
About PINC Solutions
The world's leading brands use PINC's advanced yard management system (YMS), supply chain execution, and real-time asset tracking solutions. The company's pervasive sensor network provides actionable insights that optimize supply chain execution from dock-door to dock-door. As the pioneer of cloud-based real-time location systems, powered by the Internet of Things (IoT), PINC's innovative solutions allow its customers to improve service, enable collaboration, optimize inventory, increase velocity, and improve asset utilization. Learn more about PINC at http://www.pincsolutions.com. 
About Supply & Demand Chain Executive
Supply & Demand Chain Executive is the executive's user manual for successful supply and demand chain transformation, utilizing hard-hitting analysis, viewpoints, and unbiased case studies to steer executives and supply management professionals through the complicated, yet critical, world of supply and demand chain enablement to gain competitive advantage. Visit us on the web at http://www.SDCExec.com.