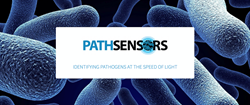 "PathSensor's New Phytophthora and Citrus Leprosis Assays are fast and highly sensitive."
Baltimore, Maryland (PRWEB) July 26, 2016
Biotech and pathogen detection solution provider, PathSensors, Inc., announced today the launch of two new, high speed and high sensitivity diagnostic plant pathogen assays that address critical threats to plant health and agriculture worldwide. The new assays were developed based on feedback from agricultural and plant testing experts.
The new assays use PathSensors' CANARY® (Cellular Analysis and Notification of Antigen Risks and Yields) biosensor technology to detect the pathogens Phytophthora and Citrus Leprosis. The PathSensors assays can detect the pathogens in minutes, at levels of sensitivity superior to technologies such as ELISA .
Ted Olsen, CEO of PathSensors, commented, "Phytophthora and Citrus Leprosis cause enormous economic damage to plants and agriculture worldwide, so fast, affordable and highly sensitive early detection of these threats is critical." Olsen continued: "Our new assays address this need and can be used with our new high throughput analysis platform for an effective plant safety solution for commercial growers and plant safety professionals."
PathSensors will be demonstrating its new Phytophthora and Citrus Leprosis assays, and its new high throughput analysis platform at the 2016 American Phytopathological Society's annual meeting, July 30th – August 3rd.
About PathSensors, Inc.
PathSensors is a leading biotechnology solutions and environmental testing company. PathSensors provides high speed, highly sensitive pathogen and threat detection solutions for the defense, homeland security, public health, medical countermeasures, mail room screening, first responder, food processing and agricultural sectors. PathSensors' innovative BioFlash and Zephyr detection systems use CANARY® technology licensed from the MIT-Lincoln Laboratory and are deployed by government and commercial agencies due to their speed, accuracy and ease-of-use. For more information, visit http://www.pathsensors.com.