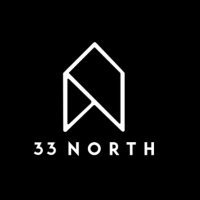 We are committed to assembling a team of leading, sustainable land planners and the best design professionals, as we repurpose this property and bring increased value to the surrounding community
SAN DIEGO, Calif. (PRWEB) July 29, 2016
33North Development Group (33North), a Southern California-based real estate investment company, announced it has finalized the purchase of nearly 114 acres adjacent to the recently-renovated DoubleTree Hotel in the community of Rancho Peñasquitos.
33North Partners Max Frank and Jeff Warmoth bring together more than 40 years of knowledge and experience in property acquisition, entitlements, and residential community planning and development.
"We are excited to be the new owners of this property. As we proceed in our land use planning process, it's crucial to take the time to understand the surrounding community and its unique characteristics," said Frank. "Respectful listening is a core principal of ours. So, our initial steps will include connecting with the residents of the Rancho Peñasquitos community."
Frank and Warmoth have been acquiring land for residential communities in California for decades and will continue to utilize their reputations, experience and relationships to enhance the communities in which they invest.
"We are committed to assembling a team of leading, sustainable land planners and the best design professionals, as we repurpose this property and bring increased value to the surrounding community," said Warmoth.
The property acquired by 33North previously operated as the Carmel Highlands Golf Course, which was officially closed in March 2015. The course was closed by the prior property owner due to escalating operational and water costs that were significantly in excess of revenues.
# # #
ABOUT US
33North Development Group was founded by two respected leaders in California residential development – Max Frank and Jeff Warmoth. 33North is committed to the highest quality of sustainable community planning, land planning and architectural design, and, most importantly, integrity with communities, local governments, financial partners, landowners and future residents. Every 33North community is planned to be an asset to the existing community and a great place to live for its future residents. 33North's partners have acquired, planned, entitled and/or developed some of the most respected residential communities in California and Nevada.