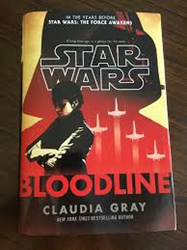 "InstaFreebie is providing us a great new digital marketing channel that reaches many of the book community's most engaged readers," said Matt Schwartz, VP, Director of Digital Strategy for Random House
Boston, MA (PRWEB) July 27, 2016
InstaFreebie, the book world's leading digital audience development platform, today announced a partnership with publisher Random House. Random House will provide exclusive sneak peeks and previews through instaFreebie, a platform for authors and publishers to deliver free content to highly engaged readers.
"Using the instaFreebie platform, Random House is releasing many exclusive sneak peeks of upcoming titles across all categories, directly to readers, developing stronger customer relationships in the process" said Ashley Durrer, Director of Business Development at instaFreebie.
Jason Freeman, CEO of instaFreebie explained, "InstaFreebie's micro-targeted marketing reaches highly engaged consumers who want to read and buy books. In other words, we cultivate grateful readers who pay attention to us because we share exclusive content with them. Readers who receive advanced access will frequently buy, review, and/or recommend the book."
In April, 2016, Random House released a Star Wars: Bloodline preview exclusively through instaFreebie's platform. "InstaFreebie is providing us a great new digital marketing channel that reaches many of the book community's most engaged readers," said Matt Schwartz, VP, Director of Digital Strategy for Random House. "We know that sampling a book remains one of the most important things to consumers, and instaFreebie's platform not only allows an easy way of reaching new readers, but also of simultaneously building up the author's email newsletter, providing a growing audience we have access to with every new release from the author."
"As online book sales continue to grow, the opportunity to engage with readers through online content becomes increasingly important," Freeman continued. "instaFreebie has the market's best database of organic readers. This community of readers looks for new authors and diverse content, and then shares what they discover, giving publishers a direct solution to reach their customers."
Here are the first special giveaways from Random House letting readers see exclusive content first: mystery and romance sneak peeks.
About instaFreebie
InstaFreebie is the book world's leading digital audience development platform for authors and publishers to deliver exclusive content to highly engaged readers, increasing pre-orders, sales, customer retention, and personalized customer relationships. With an organic community of readers that grows daily in numbers and influence, instaFreebie provides unparalleled marketing reach and impact. This community is dedicated to reading and discussing literary content – making instaFreebie a platform that generates both print and digital revenue for publishers. This audience creates authentic buzz and visibility since they see a book first, recommend it first, and review it first.
About Random House
Random House is a division of Penguin Random House. Founded in 1925, Random House is the proud publishing house of the world's most acclaimed storytellers, thought leaders, and innovators. Our host of imprints—including Ballantine Bantam Dell, Del Rey/Spectra, The Dial Press, LucasBooks, The Modern Library, Random House, and Spiegel & Grau—publish original fiction and nonfiction in all formats with the mission to entertain, educate and inspire readers for generations.