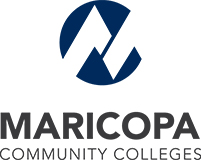 Tempe, AZ (PRWEB) July 28, 2016
The Maricopa County Community College District has once again earned a triple A bond rating, the highest possible rating, by national rating agencies Standard & Poor's Ratings Services (S&P, AAA), Moody's Investors Service (Aaa), and Fitch Ratings (AAA). Achieving the triple A rating affirms the District's creditworthiness and recognizes its continued sound financial stewardship. First earned in 2007, the District has consistently maintained a triple A rating from the three agencies through all subsequent years.
"To once again earn a triple A rating from all three agencies is an outstanding accomplishment," said Chancellor Maria Harper-Marinick. "Our current Governing Board members have demonstrated their commitment to maintaining low property tax rates for county residents. A triple A rating allows the District to borrow funds at the lowest possible interest rates—a direct cost savings to taxpayers."
She added, "Across all of our operations and organizational units, we will continue to be careful stewards of public funds while we explore new fiscal opportunities and efficiencies, always with an eye on the District's stable financial future."
Moody's Investor Services cited the District's, "structurally balanced financial operations and healthy liquidity, solid expenditure flexibility and low debt burden" as criteria for the rating. Fitch Ratings commended its "independent ability to raise revenues, solid budgetary flexibility, and limited historical revenue volatility." Standard & Poor's referenced the District's diverse economic base, good financial policies, and strong financial and unrestricted assets.
A triple A rating is not only an industry vote of confidence but also a benefit to Maricopa County taxpayers in the form of low interest rates when bonds are issued. In 2004, voters overwhelmingly approved a $951 million General Obligation Bond and, in the following 10 years, the District issued bonds approximately every two years.
The three rating agencies, operating independently and using proprietary criteria, awarded the ratings on the approximately $191.1 million General Obligation Refunding bonds after reviewing internal financial data, long-term plans, and operational activity. The Maricopa Community College District is one of very few higher education institutions in the country to achieve a consistent AAA rating in triplicate.
###
About Maricopa Community Colleges
The Maricopa Community College system includes 10 colleges–Chandler-Gilbert, Estrella Mountain, GateWay, Glendale, Mesa, Paradise Valley, Phoenix, Rio Salado, Scottsdale and South Mountain–as well as Maricopa Corporate College and technical and skilled workforce training institutes. Learn more at Maricopa.edu.