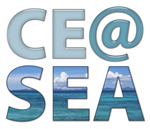 This time I came away with more ideas on practice management and the reaffirmation of how important our job is to our clients – to help them work towards financial security... IARFC Treasurer, Jon Rogers
Middletown, OH (PRWEB) August 02, 2016
The International Association of Registered Financial Consultants (IARFC) has just completed a successful CE@SEA program convened before our Viking cruise on the Rhine River. Held in Basel, Switzerland, the single day program highlighted presentations from eight experienced financial consultants on timely and informative practice management topics.
"Typically CE@SEA brings sales ideas and recommendations," says IARFC Treasurer Jon Rogers. "This time I came away with more ideas on practice management and the reaffirmation of how important our job is to our clients – to help them work towards financial security."
Presentations for the first part of the CE@Sea included: 5 Steps to a More Profitable Practice by Stephen A. Stack of Homeland Estate & Financial Services which involved a plan for friendly and effective client service along with active follow though; Using Money as Your Introduction by Ed Morrow of the IARFC which discussed the most desirable new client for a financial consultant; Transitioning to a Fee Based Model by Dominique Vercaemert of Valta, Inc which showed that a fee-based model is likely to be the most attractive way to build a practice in today's financial services; and finishing up the morning presentations was Could the Government Become Your Largest Heir? by Thomas Thorson, Thorson Financial Estate Management, Inc. on the importance of delivering Living Trust Seminars for moderate and affluent families who need an estate plan.
For the afternoon session: ETFs are to Mutual Funds like Smartphones are to Rotary Phones by Rosilyn Overton of Mid Atlantic Securities, Inc setting forth ideas on how to choose ETFs, set up a balanced portfolio and retain control over your client's assets; The Retirement Income Puzzle by Thomas Doncaster of Doncaster Insurance & Financial Services which educates and encourages their audience to take action by developing a strategy to have predictable, reliable, sustainable and inflation adjusted income; Best Techniques to Grow Your Practice by Noel Milner, Milner Financial –and lastly Three of the Nine Solutions to the IRA Tax Trap by Jordan P. Gates of Fusion Tax & Wealth Management, LLC.
"Our CE@SEA programs are an attractive educational addition to these traveling events," said Chairman H. Stephen Bailey. "We hope that members and guests will enjoy the next program as we plan for 2017."
Plans are already in the making for a domestic river journey down the Mississippi. From Memphis to New Orleans, the IARFC and CE@SEA will bring you a top notch industry focused seminar followed by relaxing river cruising with like-minded professionals. Board the paddle wheeler and enjoy the diverse history, culture and natural environment of the waters trekked by the likes of Mark Twain. For more information on this 2017 adventure, contact the IARFC at info(at)iarfc(dot)org.