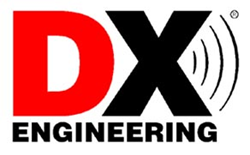 Tallmadge, OH (PRWEB) July 30, 2016
DX Engineering now carries bhi Noise Cancellation Products. bhi Noise Cancellation Products harness cutting-edge digital signal processing (DSP) technology to enhance the audio quality of incoming radio signals, making it much easier to discern distant and weak contacts. bhi makes three types of Noise Cancellation Products:
DSPKR and Desktop Noise Cancelling Speakers
The bhi DSPKR and DESKTOP are all-in-one packages that combine a speaker, 10 watt amplifier, and bhi's DSP technology to create plug-in-play solutions. Both speakers have manual controls to allow the operator to tailor the sound quality to their liking. The DSPKR is ideal in mobile and portable rigs, while the DESKTOP is perfectly at home in a base station.
In-Line DSP Units
For Amateur Radio operators who already have a high-quality external speaker, DX Engineering offers bhi In-Line DSP units. These standalone boxes install in the audio chain between the radio and the speaker, enhancing the audio from the transceiver before it's sent to the speaker. The units are housed in attractive, compact cases, and boast intuitive front panel controls for fine-tuning the audio quality. DSP units with dual inputs/outputs are available for radios with stereo capability.
DSP PCB Modules
Many popular radio models can also be upgraded with bhi's DSP PCB modules. The modules install directly into the radio's audio circuit, and tuck discreetly into the chassis. bhi PCB modules require soldering and installation should be performed by a technician who is comfortable working around precision telecommunications equipment.
A wide range of bhi accessories like switches, power supplies and extension speakers are available to complement its Noise Cancellation Products.
DX Engineering
http://www.DXEngineering.com
1-800-777-0703